Auction:
Vintage KYM Wood Knee Grinder German
Description: An extremely generous Coffee Snobs member has donated his own collection of high Quality European vintage coffee grinders to the Flood Appeal charity Auction. This is an amazing, big hearted offer.
The Gentleman in questions wishes to remain anonymous so I am listing the grinders on his behalf. This collection was not for show: they were serious grinders collected by a true coffee snob for actual daily use. They are tested and each one has a brief description from the owner. They will be posted to the high bidder anywhere in Australia FREE (overseas bidders are also welcome~ but will have to pay me for shipping to their country~approximately $25-45AUD).
Grinder 3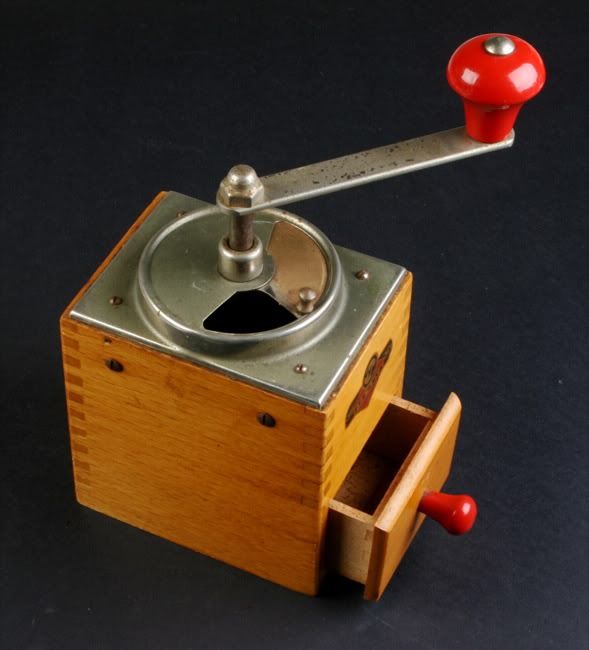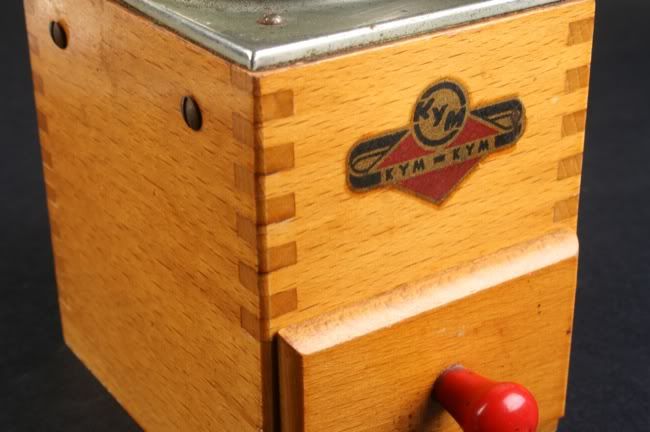 Owners Note:
"Small KYM expresso grinder....clean with minor surface  
rust...dovetail sides...1950s grinder...also grinds very  
nicely.This was my first purchase from a dealer however I think I  
was taken. Too embarrassed to mention the price."
Well I wouldnt be embarrassed: the KYM is one of my personal favorites. I have the exact same model in my kitchen- complete with cherry red knobs. I use it almost everyday for espresso machine grinding. I love it! Stepless adjustment and grinds very fine and even. Also has a powerful burr for its small size and gets through the beans very fast. This is one of its best features. Small and compact it is ideal for travel. Puts modern ceramic grinders to shame!!
If you win this auction you can donate to your choice of the following charities:
QLD Premiers Disaster Relief Appeal
http://telethon.smartservice.qld.gov.au/
RSPCA QLD Flood Appeal
https://donate.rspcaqld.org.au/flood/
Ends:
Wednesday 26th Jan - 9pm (AEDT)
[hr]
100% of the auction proceeds will go to a QLD flood relief charity.
See
Auction Rules