Hello everyone,
Yesterday I got some fresh coffee and decided to try out weighing the coffee before dosing. I grind into an espresso cup and after measuring 18g I put it into the basket. The problem is that 18g is a lot more than the basket can take in one take, so I have to dose some, tap on the counter and add the rest. After tamping it leaves me with about 1cm of space above the coffee puck and it almost touches the shower screen. While brewing the coffee expands and theres a nice shower screen impression on top of the puck. Heres how the puck looks like when dosing 18g: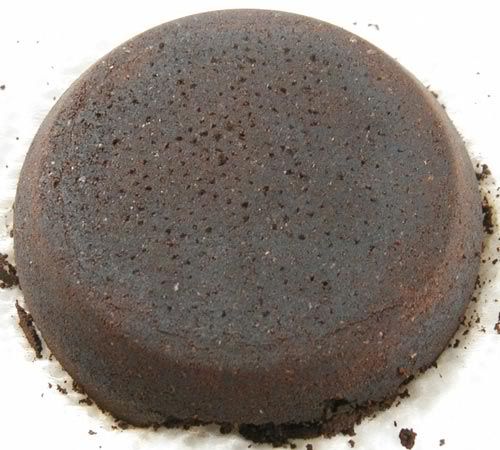 dont know if you can tell anything from the colors of the puck, but you can see its darker in some places. The other side looks even, with no holes or anything, just the shower impression I was talking about.
I also made a try with 14-15g dose and heres how the puck looks like:
bottom: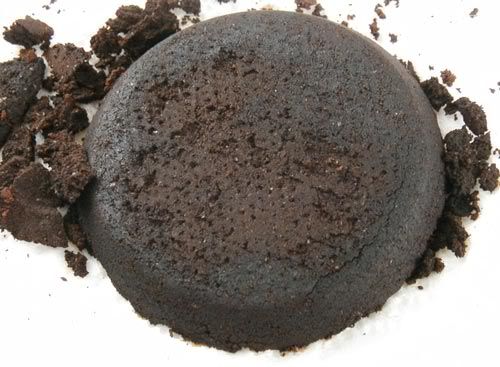 the other side:
It had a lot of holes, but the whole thing broke while I tried to remove it from the basket. Still one hole is visible, its highlighted with a red circle.
The 14g shot had some spiting and dead spots (places where theres almost no flow, which creates a depression in the cone and you can almost see the bare basket).
Now my question is: what should I do? it looks like overdosing is good for chanelling problems, although Ive read in many places that it can have a negative effect on the taste. On the other hand 14g doses keep giving me uneven extractions. Could it be that the Classic needs to have more coffee to give a good even shot?
I also noticed that my crema is really, really dark, almost black and its really bitter in taste. Maybe my grind is too fine? Oh and I get bubbles on top of it, small 1-2mm bubbles. Temperature problems? I would give a lot to have a PID...
Cheers,
dsc.