Afternoon all. Firstly can I say thanks to everyone for keeping this fantastic forum alive!!
Around six months ago, I was a daily perker and quite enjoyed the ol' stove top sludge I was pushing through my stainless steel Vev percolator, though owning (and one day mastering) my own espresso machine had long been an ambition. My ambitions often exceed the limitations of my wallet.
The first step was realised when I inherited an as new condition Sun

beam Cafe Crema ii - the owner decided to downgrade to a Delonghi pod machine. Perusing this forum, I discovered I could have done a lot worse for my first machine!
Within weeks, I had splashed a few more dollars on a single wall (double shot) basket proving to myself that the lacklustre 'crema' that the double walls were squeezing from cheap grind was a mere magician's trick, and there the journey really began.
For Father's Day I was lucky enough to receive a Porlex hand grinder and a nice heavy stainless steel tamper, upping the anti from the pre-ground rubbish I was purchasing from the local Woolworths to ample beans from Jasper Coffee (blend 8 my favourite so far).
I had been happily playing with tamp weights and coarseness of grind up until only a week ago where, on a local classifieds site, I came across a (priced too good to be true) Breville BES820XL. I rushed to the call and brought home a machine that looked like it had been sitting above a range hood in a commercial kitchen for the better part of a decade...
Too good to be true; unfortunately the die-cast chassis is prone to a little rust and the brushed steel doesn't look so great when it's been abraised heavily against the grain. Anyway, a week later, a lot of elbow grease, a de-scale and a new group head seal and this afternoon, I finally pulled a soy latte any n00b could be proud of!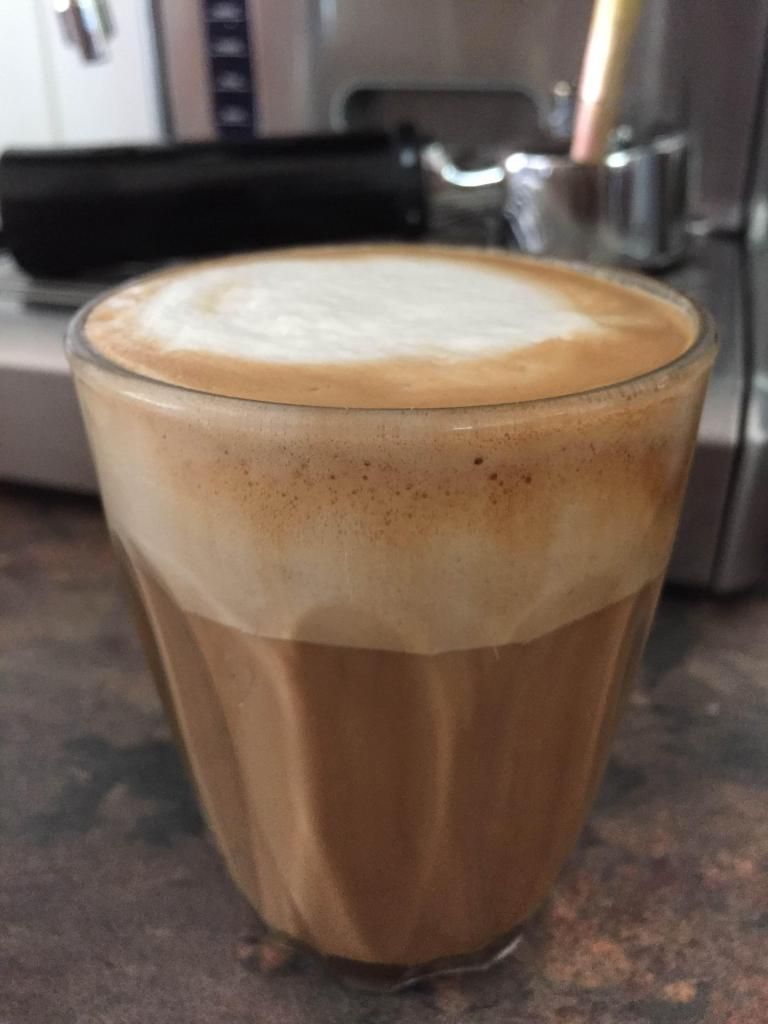 Admittedly, my milk frothing skills need to improve with this new steam wand.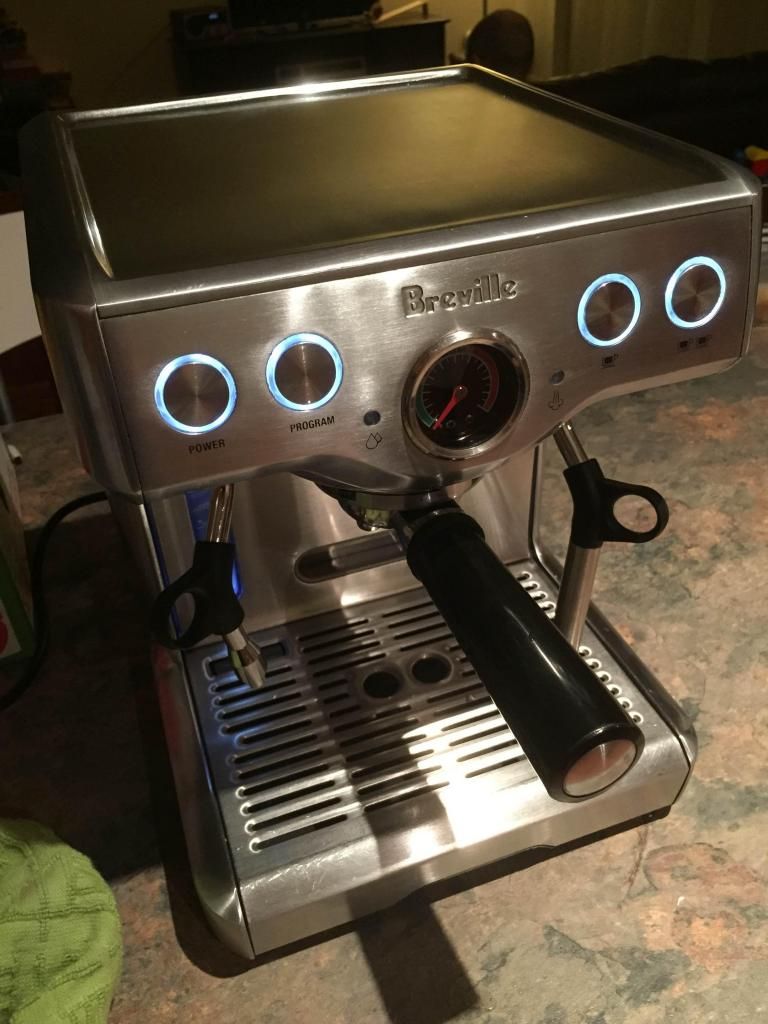 Given the above mentioned issues, she scrubbed up quite well.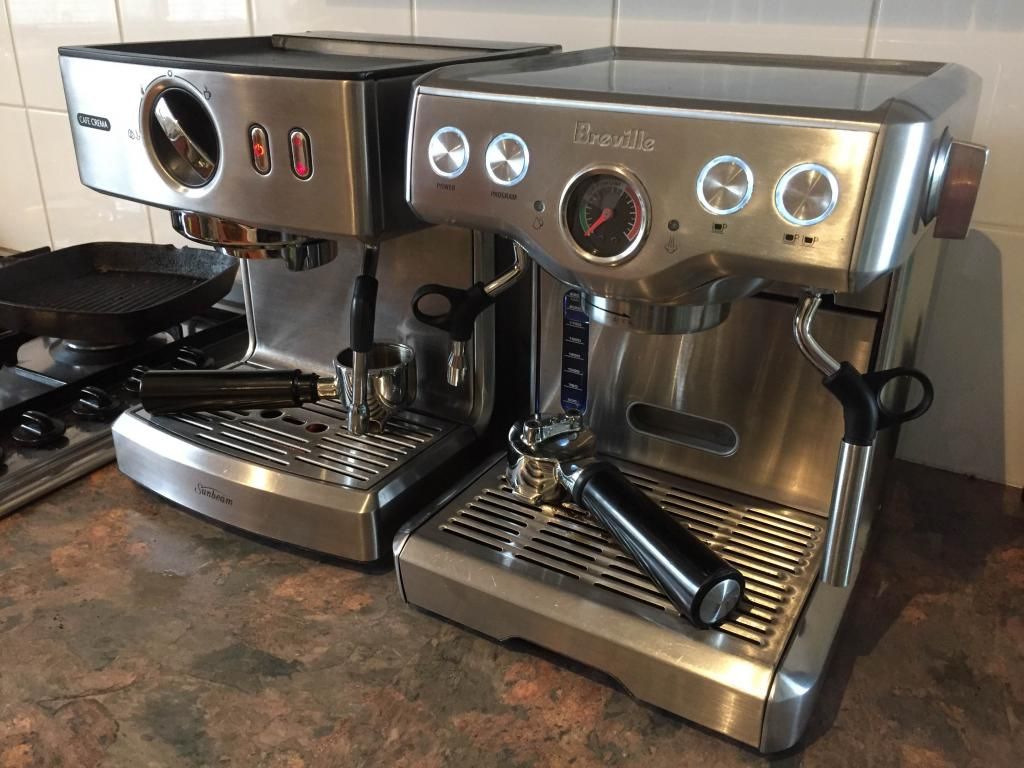 Now the tough decision needs to be made, can't keep both... Or can I?


So where to from here? Well, I picked up a spare group handle and double wall basket for the Breville for the princely sum of one dollar earlier this week, so my project for the weekend is going to be to pull out the Dremmel and try my hand at making a naked portafilter for further experimentation.

Thanks for reading and I look forward to learning more and swapping stories with as many of you as possible in the near future, Kiz