The German city of Hamburg has banned coffee pods from state-run buildings as part of an environmental drive to reduce waste. Should others follow suit, asks Chris Stokel-Walker...


...As part of a guide to green procurement, the German city of Hamburg last month introduced a ban on buying "certain polluting products or product components" with council money. The ban includes specific terms for "equipment for hot drinks in which portion packaging is used" - specifically singling out the "Kaffeekapselmaschine", or coffee capsule machine, which accounts for one in eight coffees sold in Germany.

"These portion packs cause unnecessary resource consumption and waste generation, and often contain polluting aluminium," the report says...


...There are other issues. "It's 6g of coffee in 3g of packaging," says Dube. "We in Hamburg thought that these shouldn't be bought with taxpayers' money."...


...It's not just German politicians who feel this way. One in 10 Britons polled by Harris Interactive for The Grocer, a supermarket trade magazine, said that they believed "coffee pods are very bad for the environment." At the same time, 22% of those asked said they owned a machine...



...John Sylvan, the inventor of the K-cup single-serving coffee pod, America's biggest selling capsule, last year foreswore his invention. "I feel bad sometimes that I ever did it," he told one journalist.

Others share his concern. "We're doing our best in society to reduce greenhouse emissions, and in many ways we're making progress, but in certain ways we're going back 20 or 30 years," says Doug Leblanc, a coffee shop owner from Nova Scotia, Canada. "Making coffee in plastic pods that go in the garbage? There are other ways to make coffee that are better and have less impact on the environment."

Leblanc is one of the people behind the Kill the K-cup campaign. With a local film studio, the campaign produced a spoof monster movie last year in which a giant made of plastic coffee pods runs roughshod over a city.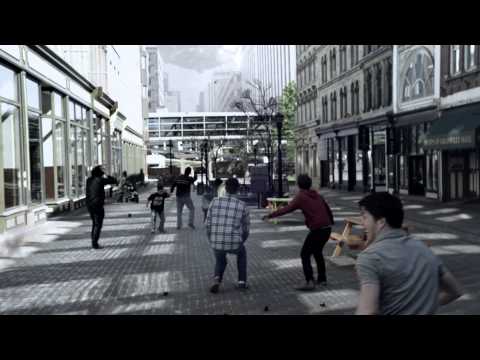 Java "
Full article here
" phile