I have wanted to delve into the innards of an espresso machine.....
Also half the family use those awful pod machines, mediocrity at $150 a kg troubles my conscience, so I needed a traveling machine
.
Have lost the before image, retro shick 90's and Gaggia lights up when you turn it on !!! Much better than dull shiny stainless.
So to the teardown
[IMG]
[/IMG]
Leaking Boiler, no suprises.
[IMG]
[/IMG]
I love this type of equipment, always a delight to repair.
[IMG]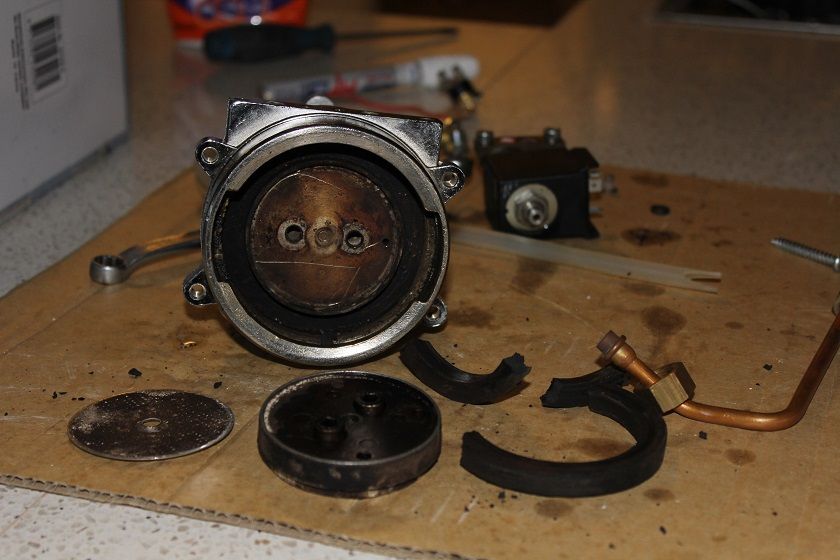 [/IMG]
One rock hard group head seal, fully blocked shower screen and grungy holder...Cool!!!