Hi everyone,
well I finally got the old girl back together after a full descale and new seals & gaskets.
Fired her up, heard a clunk and then I could hear the boiler filling with water.   Problem is, it just continues to fill and never stops.
Ive pulled out the level probe and its as clean as a whistle.  
Next I thought if the the solenoid works ok to start the fill then its not the problem either(?)   Maybe I should swap it with one of the other solenoids to see if it makes any difference.
Ive also pulled apart the boiler supply solenoid valve and it looks pretty good.   (see pics below).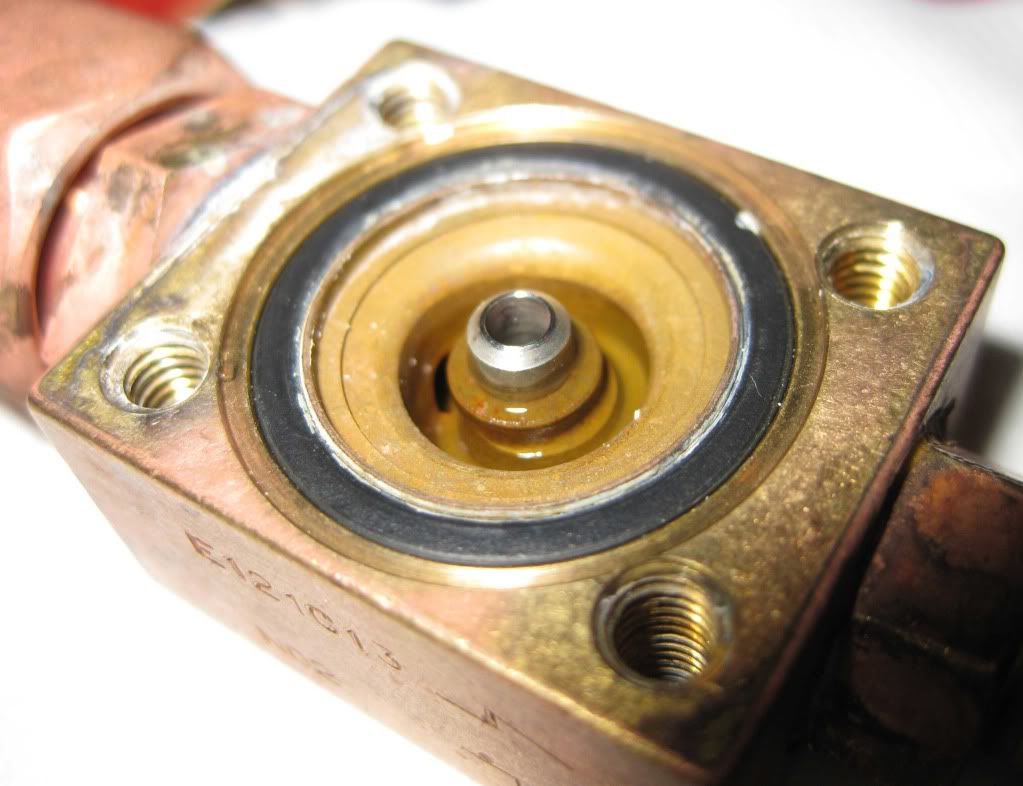 Not sure how to tell if the valve is working ok or not.  With the shaft removed, if I gently blow into it, it blows freely back away from the boiler, but has pressure when blowing in toward the boiler.
Any ideas?
thanks.