Well, after many wasted hours on internet auction sites - I finally got what I feel is a bargain. A 2004 Brasilia Portofino that was previously in a church cafe.
They have had a few issues with it - and tried replacing a few things, such as new element, new motherboard, new pressurestat (I think) and a few other bits and bobs.
Its got A LOT of crap around it, but internally it looks pretty good. Any way, I am bound to have 4000 questions so any help is appreciated! I will post photos as more work is complete, but it may take me a while!
Cheers,
Ben
PHOTOS!
The beast without group handles, drip tray, or cup tray (took them out early!)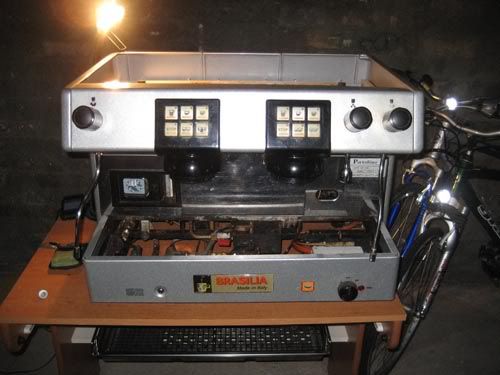 The internals - slightly dirty but nothing a bit of citric acid and love cant fix!
The blue arrows indicate new items - but what is that white thing that connects to the pump?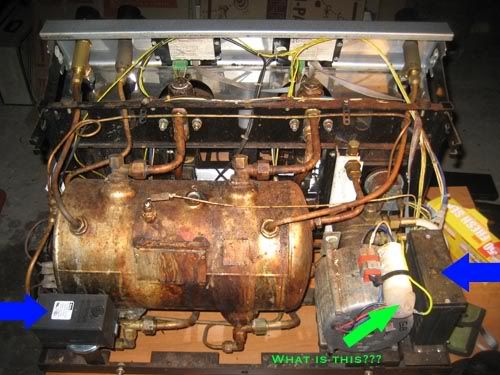 The new motherboard - interesting to note that in the bottom RH corner it says G.Rossi!
Not too much scale!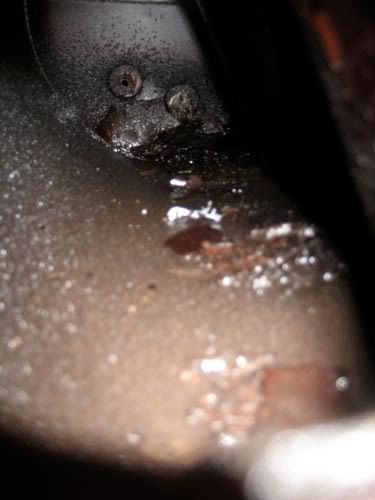 Dirty - but Im not exactly sure the purpose of these. They look like flow meters but what exactly do they control?
More removed
Baggin and Taggin