Hi Everyone
I just wanted to share some photos of my new machine.
Its an Elektra T1. Some basic info as follows:
* Group Head: E-61
* Boiler: Single - Heat exchanger
* Capacity: 6 litres
* Element: 1800 watts
* Style: Volumetric
* Weight: 32 kg
Ive had it about 2 weeks now and Ive got to say "IT ROCKS".
Steaming is amazing and Ive not had any trouble getting good results with microfoam.
The group head while ostensibly an E-61 is subtly different from my previous Expobar Minore II. The shower screen sits lower in the head and I have to be careful not to overdose. I cant explain why but it is vastly easier to keep clean compared to the Minore.
Overall the bling factor is high and I love it.
[hr]
Day 1 - Unpacking
: Included were two Elektra group handles, a spare generic naked group handle, a fat manual, an everpure water filter with scale reduction cartridge, high quality water tubing (in the padded bags), and a pressure limiting valve.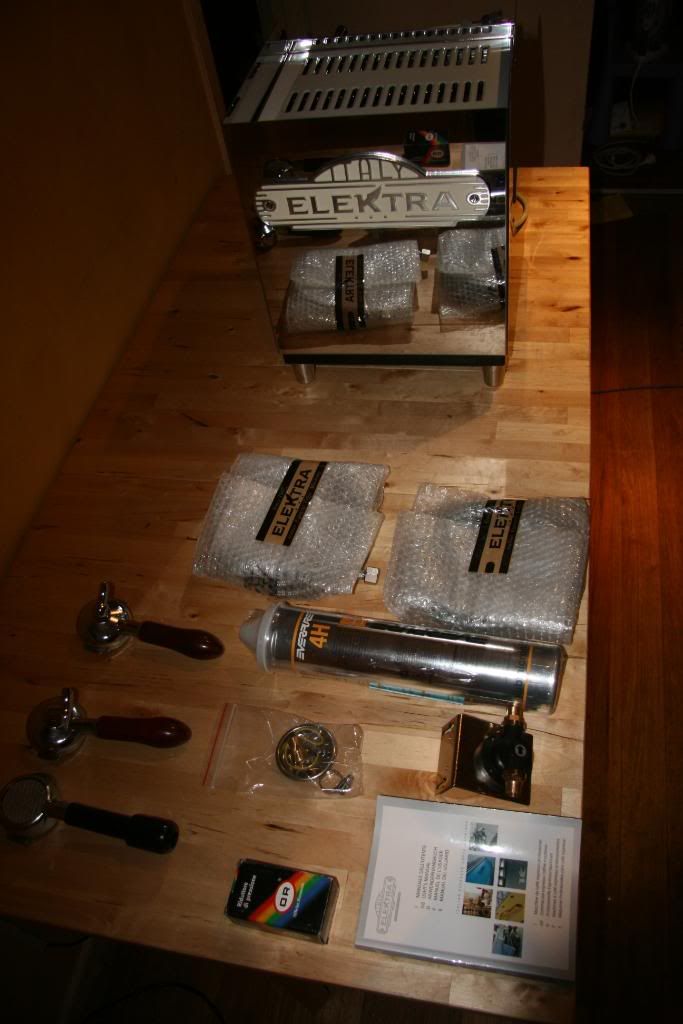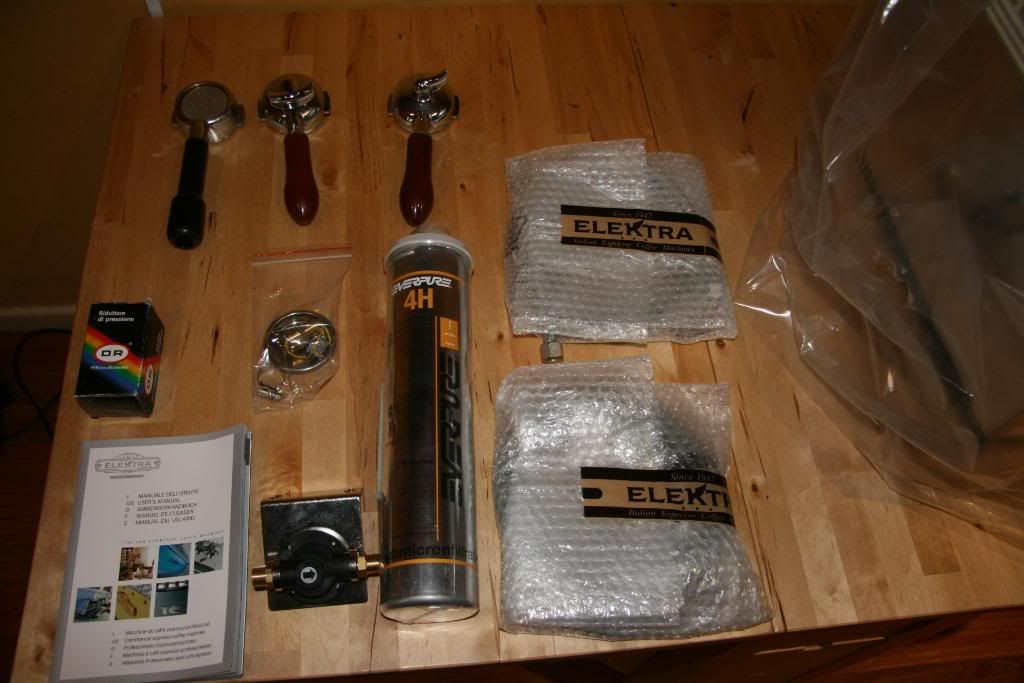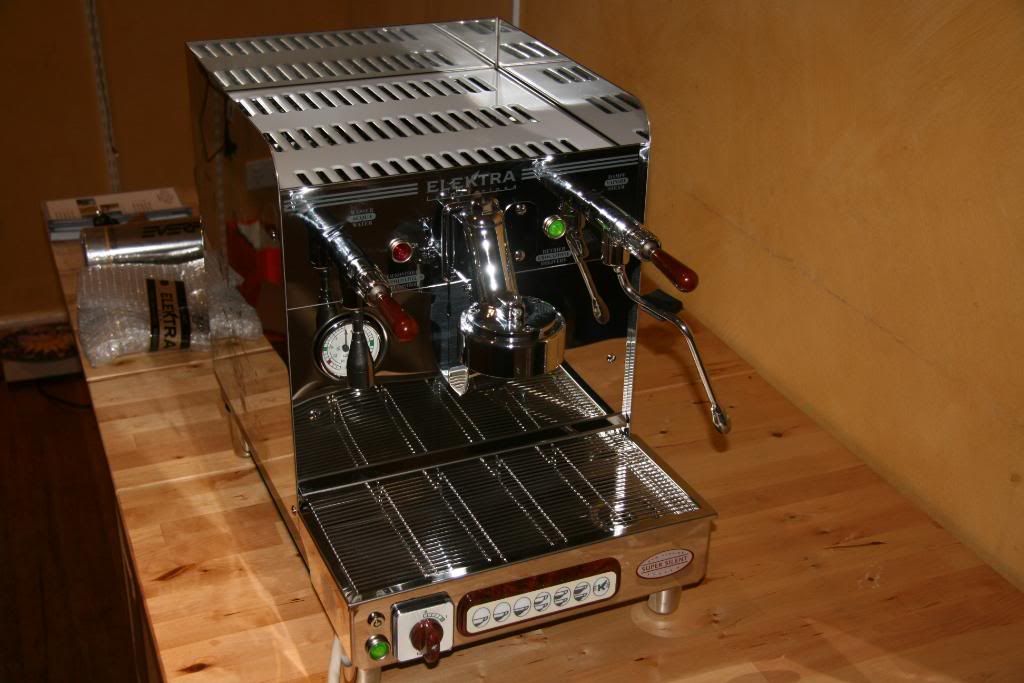 [hr]
Some shots of the front panel. The finish is ultra polished stainless steel with screen printed text.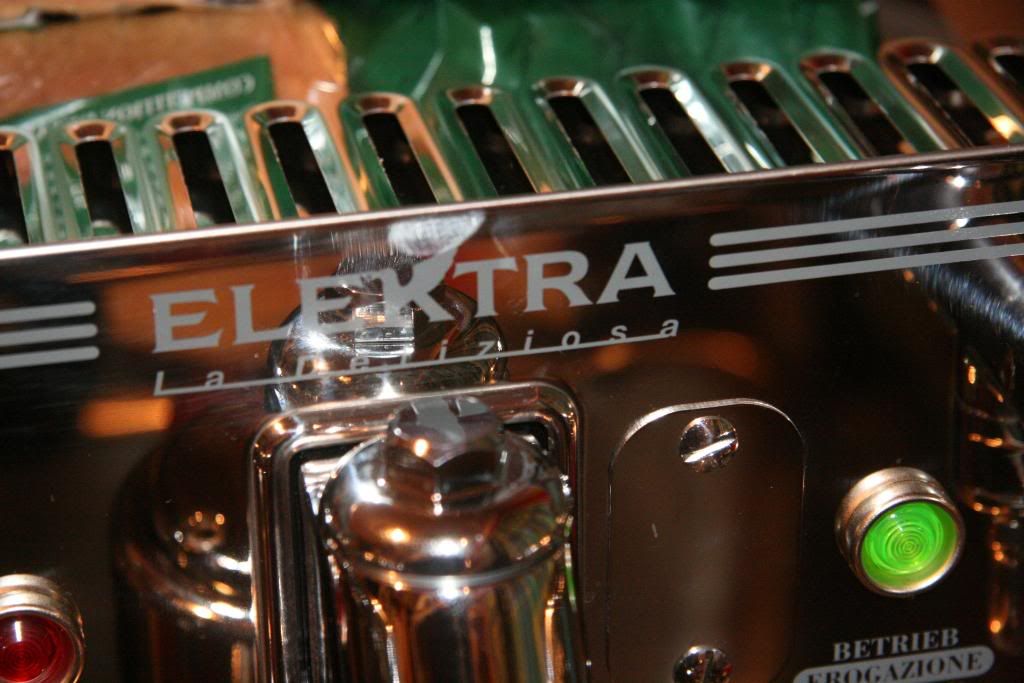 [hr]
Controls
[hr]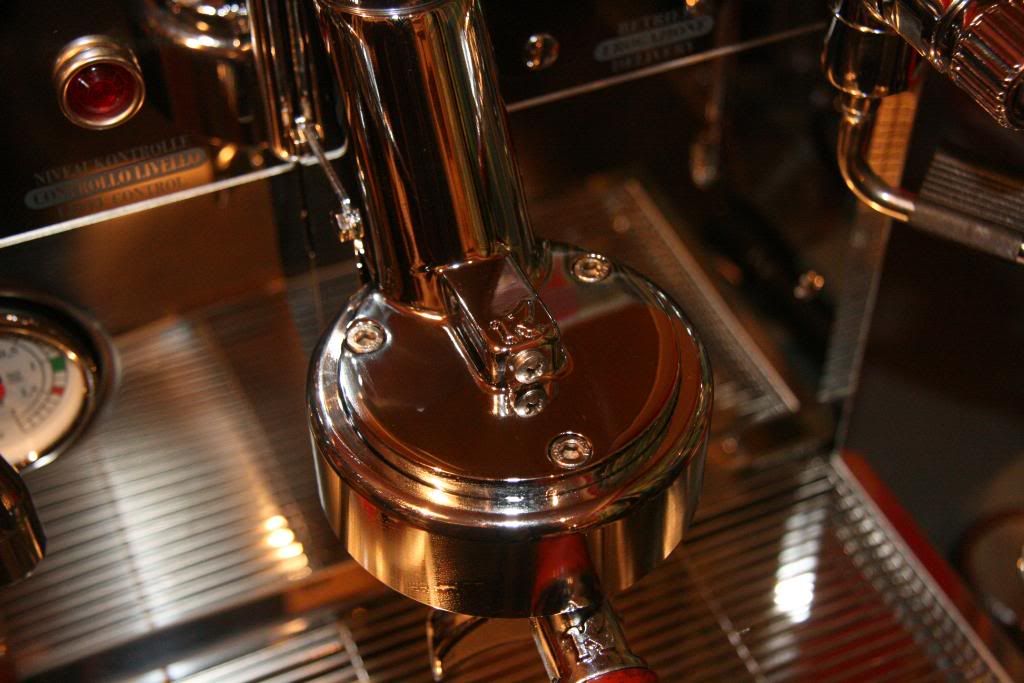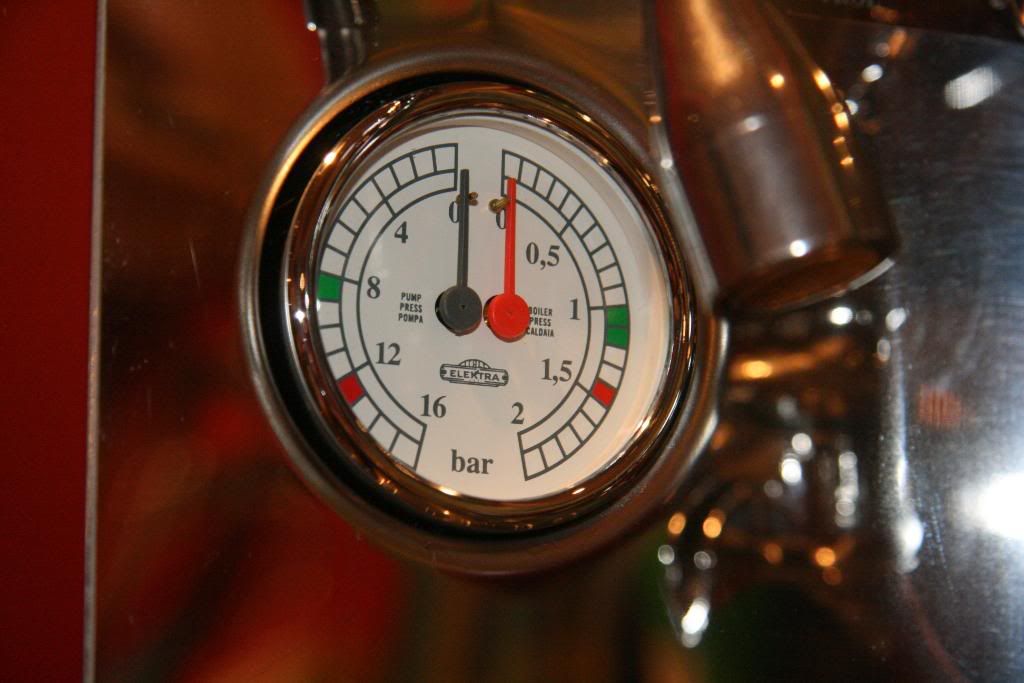 [hr]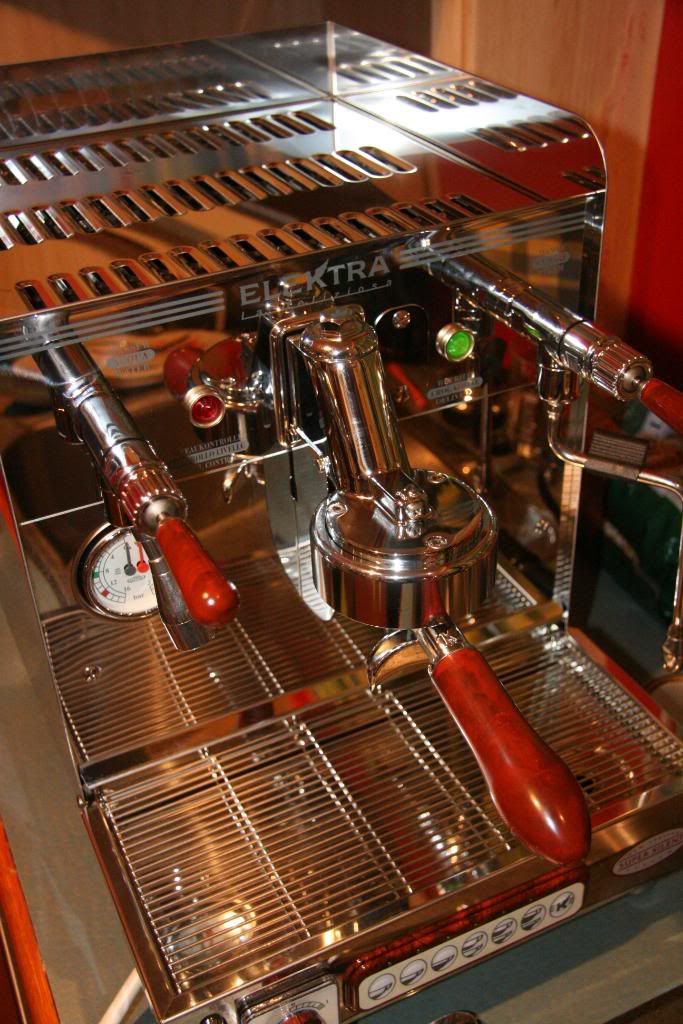 [hr]
Back Panel
[hr]
Elektra and Rocky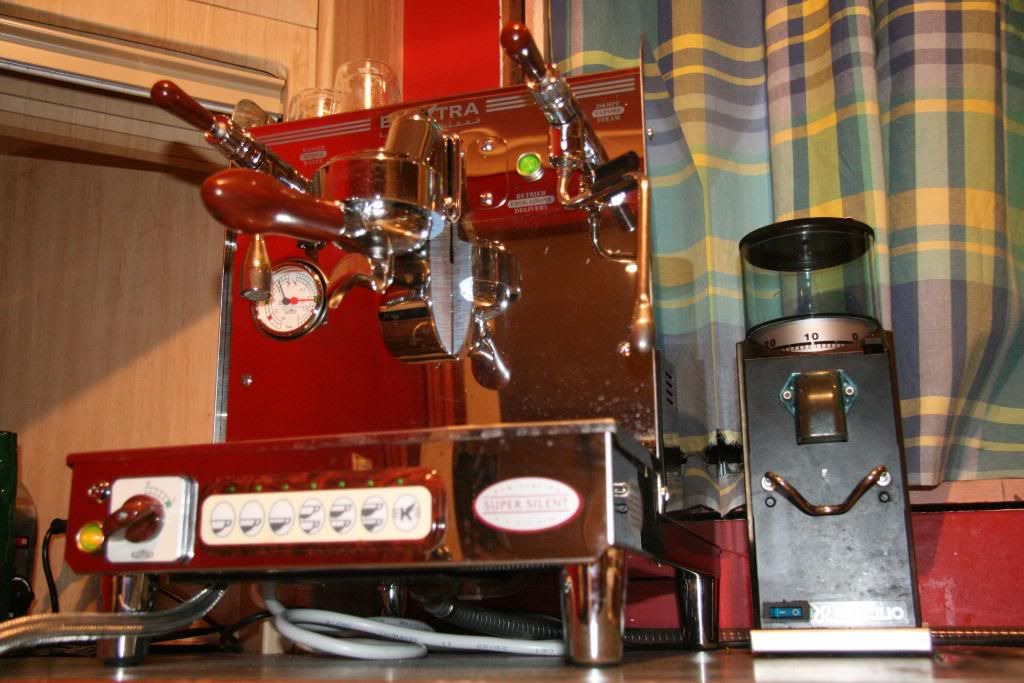 ;D ;D