...Following on from my "
wanted to buy
" thread and having now sourced this beautiful 1953 Faema Mercurio...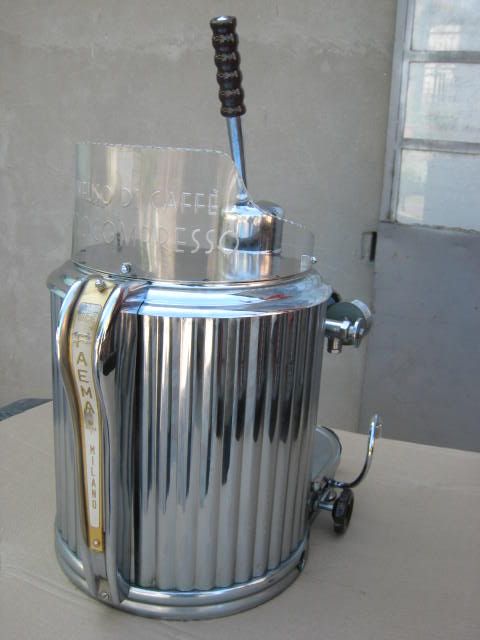 Mal wrote:
"If only they still made machines as beautiful as these, eh?"
Oh so true Mal.
flynn_aus wrote:
"Gas-fired as well - no electrics to contend with, I take it.
Where will it live once it resumes coffee making duties?"
I wont be using the gas fired feature Steve! These machines had the capacity to run on either gas or electricity, and the boiler element was the only electrical component. From what I gather, the Barista regulated the boiler by raising or lowering the current, hence the pressurestat would have been a welcome modification.
Once the restoration is completed it will reside and be operational on the shop counter. At this stage Im thinking of ogling it every day and turning it on once a week for our Saturday visitors. 8-)