I purchased this beautiful machine knowing literally nothing about it, but with hopes and dreams of either rebuilding it and tweaking it to perfection.  I will either use it in a future cafe, or home use, or maybe sell later.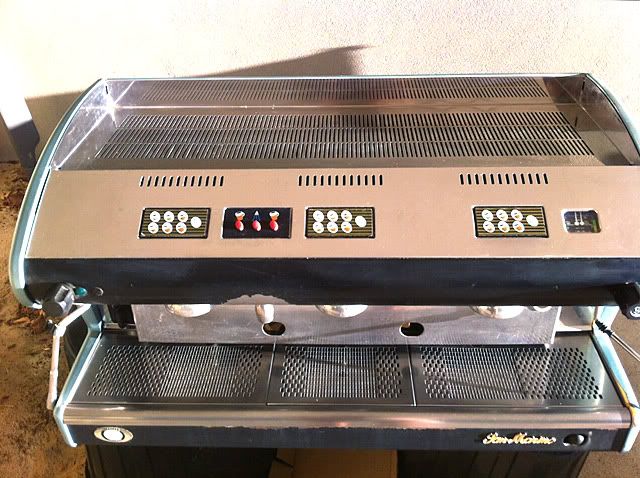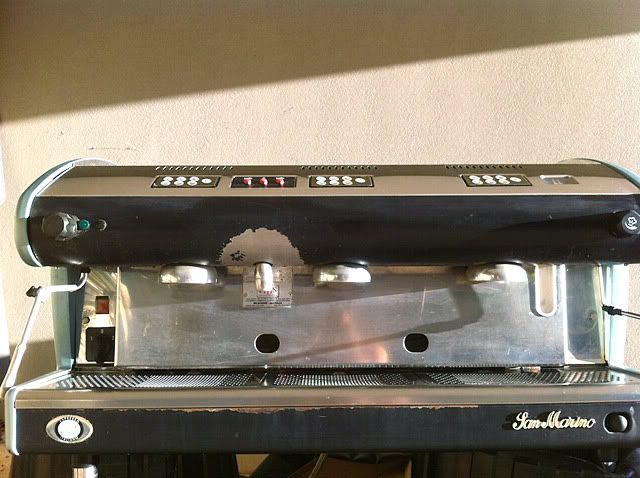 Im completely unable to find any information on this model, its not a lisa and its not a divina.. I have a sticker that says its a Celeste but again there is no record of a Celeste that I can find.
The machine is complete in everyway and apparently working.  I havnt tested it as it has a 10am plug on clearly 15 or more amp wiring, and the plate states 6000watts.  I will rebuild it as best as I can, get it into working condition then have it tested and taged and plug rewired as needed.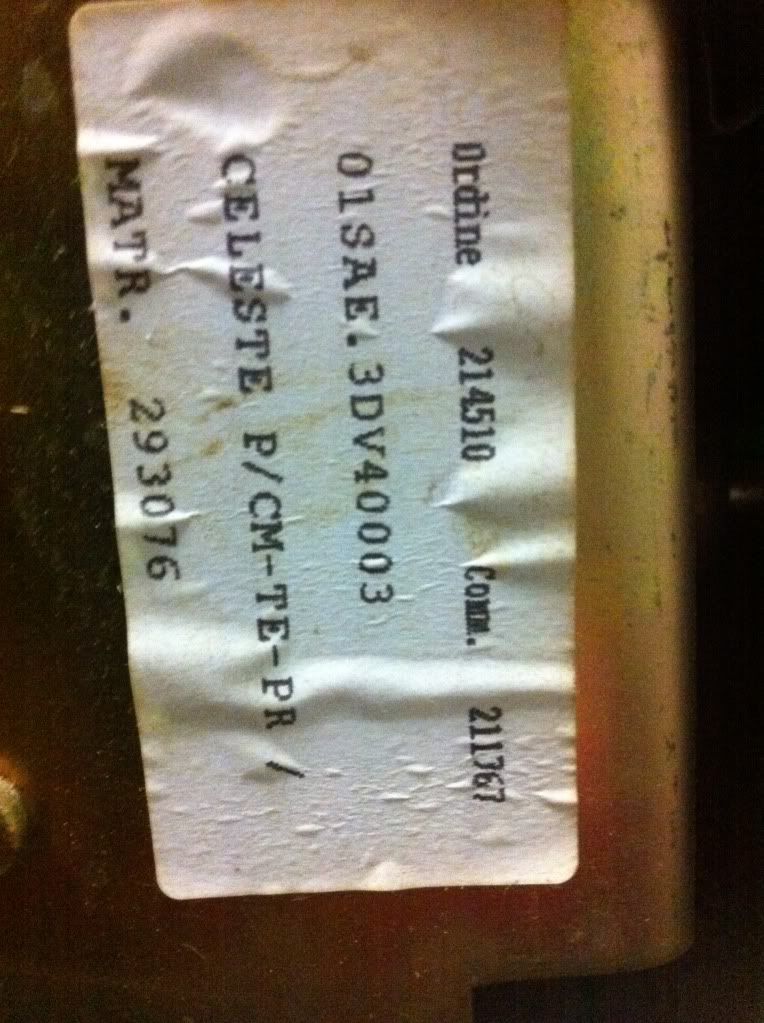 I have ambitions to fix the high temperatures San Marinos have, however this machine doesnt have the grouphead bolted directly to the boiler like the impression I was given or these machines.  I also would like to know how the grouphead works... here is the picture of it, can someone explain it?
I will repaint the frame, or even if  I get adventurous enough, build my own frame.  I am likely not skilled enough to build my own frame, so a nice new paint job will start its new life.
Does this motor look it well enough condition?  Would it be something that is easy enough to rebuild?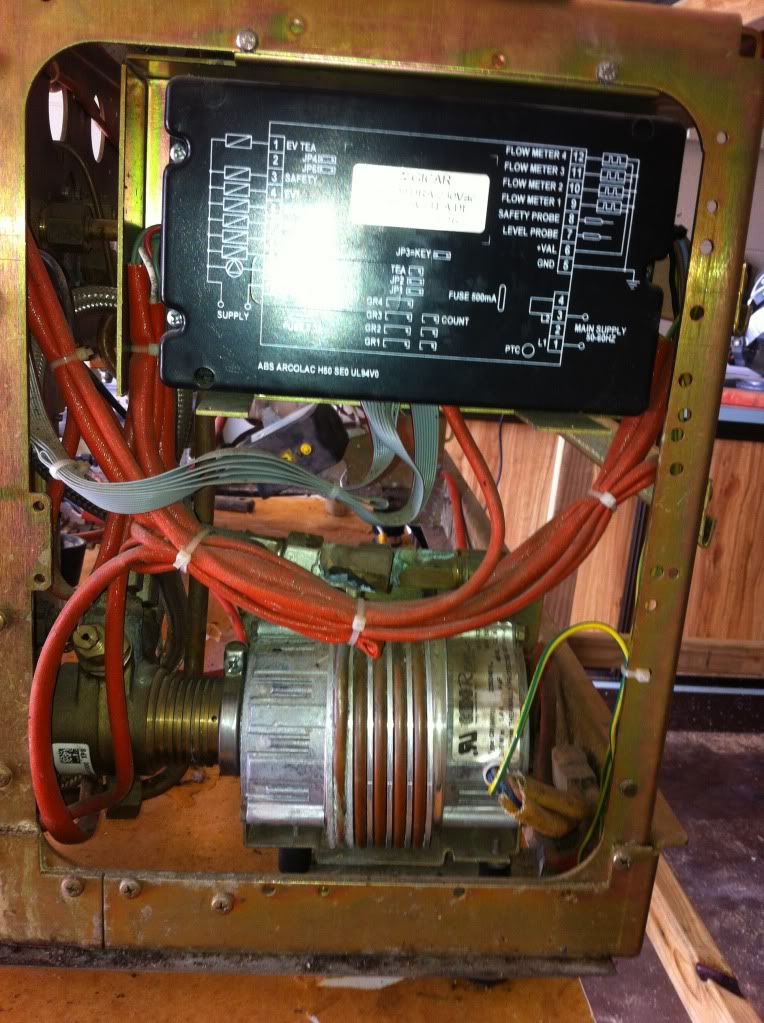 This is the machine in various stages of disassembly, fairly good condition on a machine of unknown age.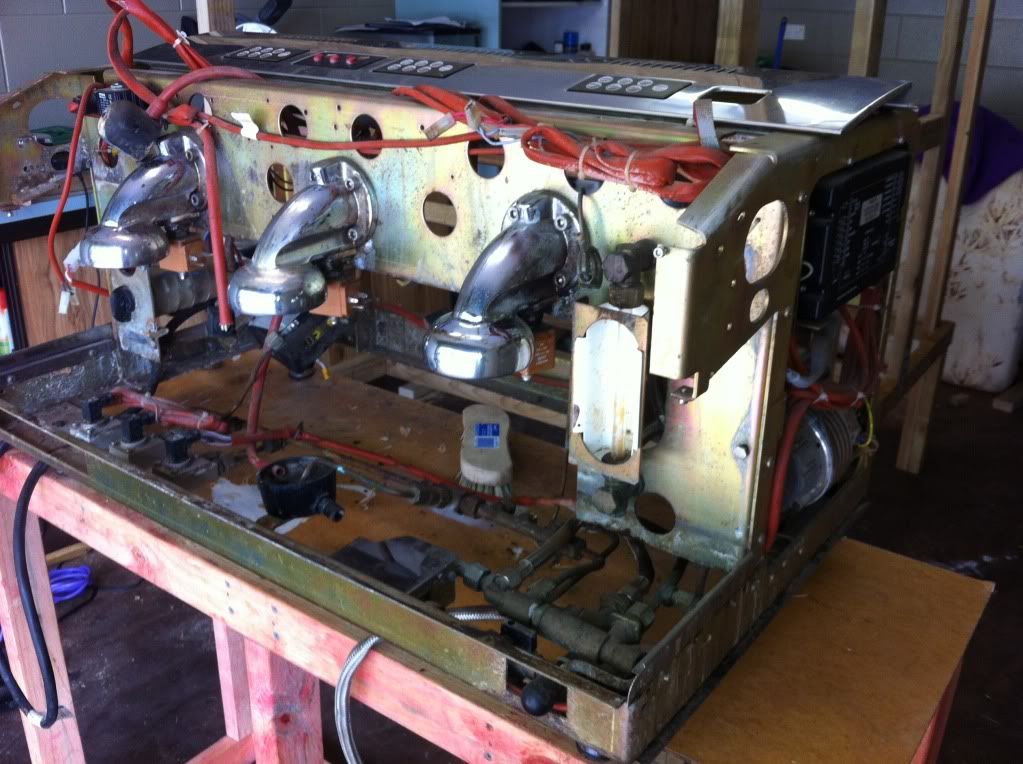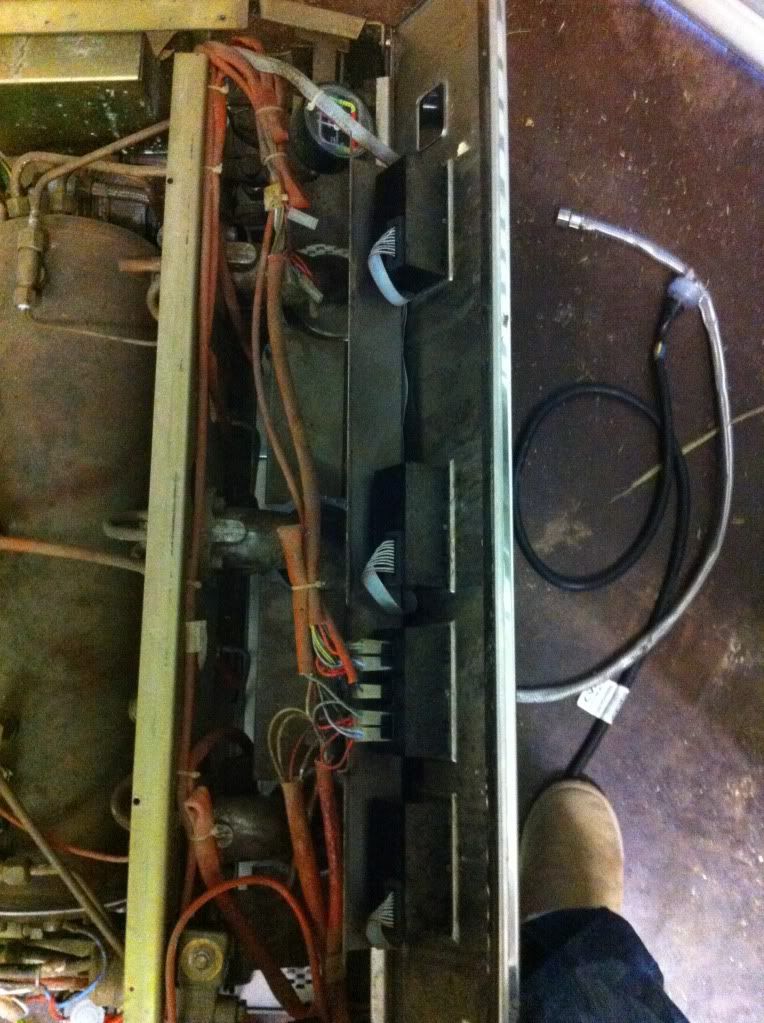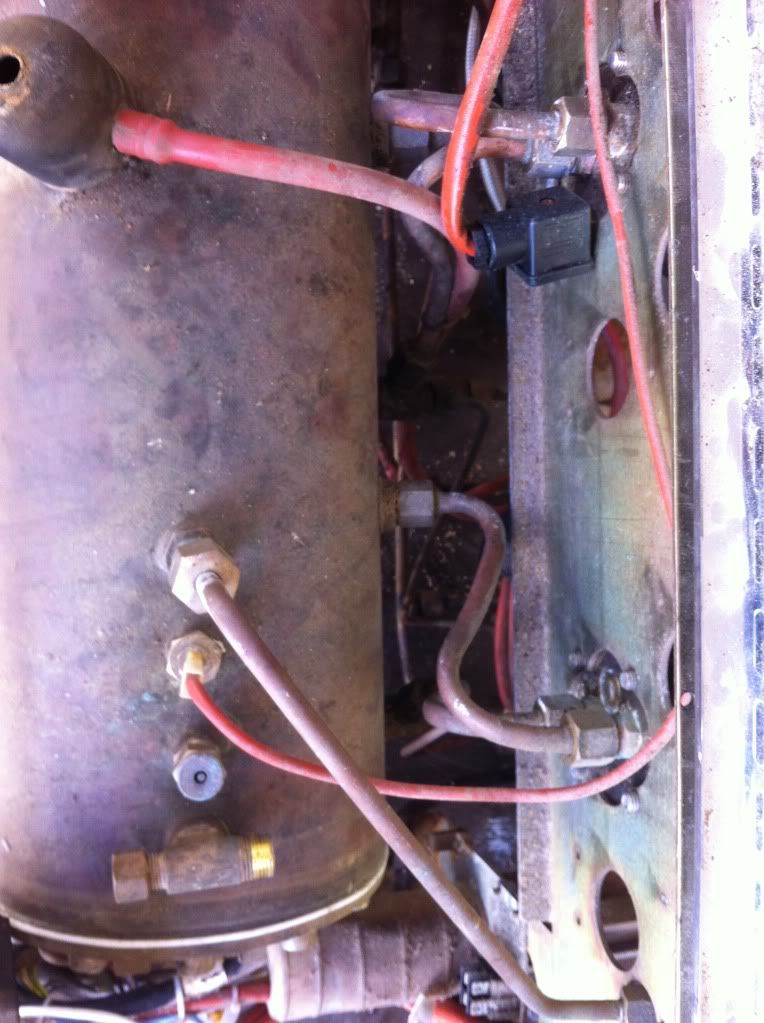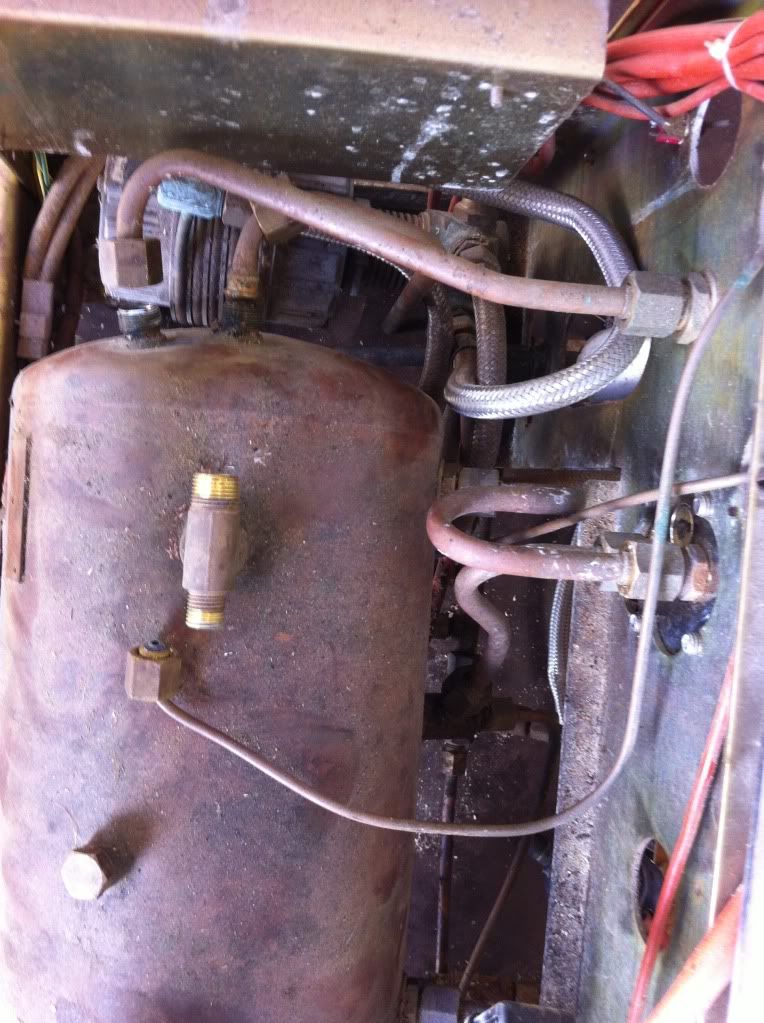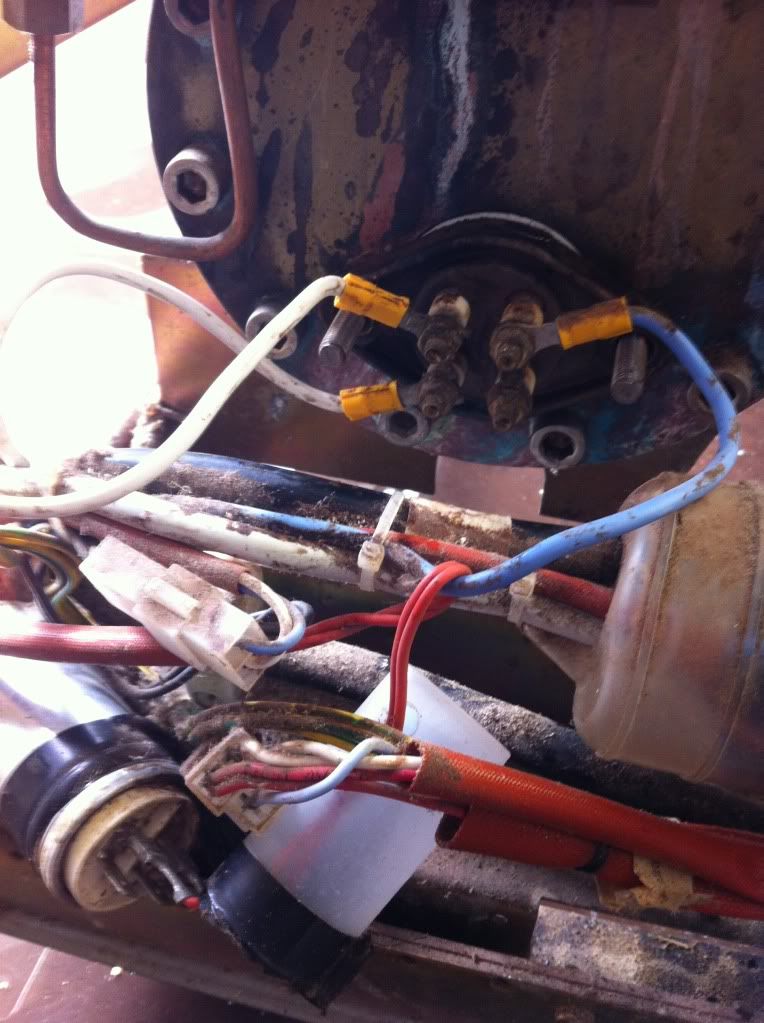 If anyone has a PDF manual or any information of this machine please feel free to come forward!
Thanks,
Patric