Hello everyone, my name is Sebastian. Even though my account is fairly new, I have been tirelessly reading posts from this site (and several others) for the last 6 months with the aim to educate myself about the appreciation of espresso and more specifically, rebuilding machines. Sometime around 6 months ago, I decided to pick up a new hobby since the weather around here (Seattle, WA) does not cooperate too well with my regular activities. At that time my wife and I were looking into purchasing an espresso machine so I decided to refurbish a used one for myself. Being located in a place like Seattle, the classifieds would always have several choices for used espresso machines at Fair prices.
My first rebuild was a Rancilio Classe 8. It was rough. I spent several late nights trying to get it up and running. It took some time and several calls to Rancilio to get it together, but I succeeded.
She was a beauty. Way more than a home user could ever need, but... I needed more. So I sold off the Rancilio and picked up totally abused La Marzocco Linea 2 group. It was a labor of love. I finally understood the espresso world's (at least in this part of the world) fixation on La Marzocco and their machines. The machine I acquired was extremely neglected and it required some serious work. After about two months of research and tooling around, I finally had a machine I would be proud to show off.
I was now content. I had a beautiful machine that produced espresso better than anything I have had at almost any shop. Then I got bored. I wanted something different. Something involved. More.
So after some serious searching. I took a hefty gamble on a machine from a seller on the opposite side of my country. 2 weeks later, a surprise showed up at my door.
I couldn't believe it. It actually showed up. A La Marzocco Mistral MP 2 Group. It was the first one I have ever seen in person and it was at my doorstep. Crazy.
The thing weighed close to 200 lbs, but that didn't stop me from manhandling it by myself on to my work table. I was ready to get to work. Since the buyer barely had any information on the machine, I popped open the top to see what I was working with. From the info I read from the forums here, I was expecting GB5 internals. What I saw was close... Kind of.
And these Manual Paddle groups. I don't recognize these at all. These don't look like any of the ones I've seen in my research.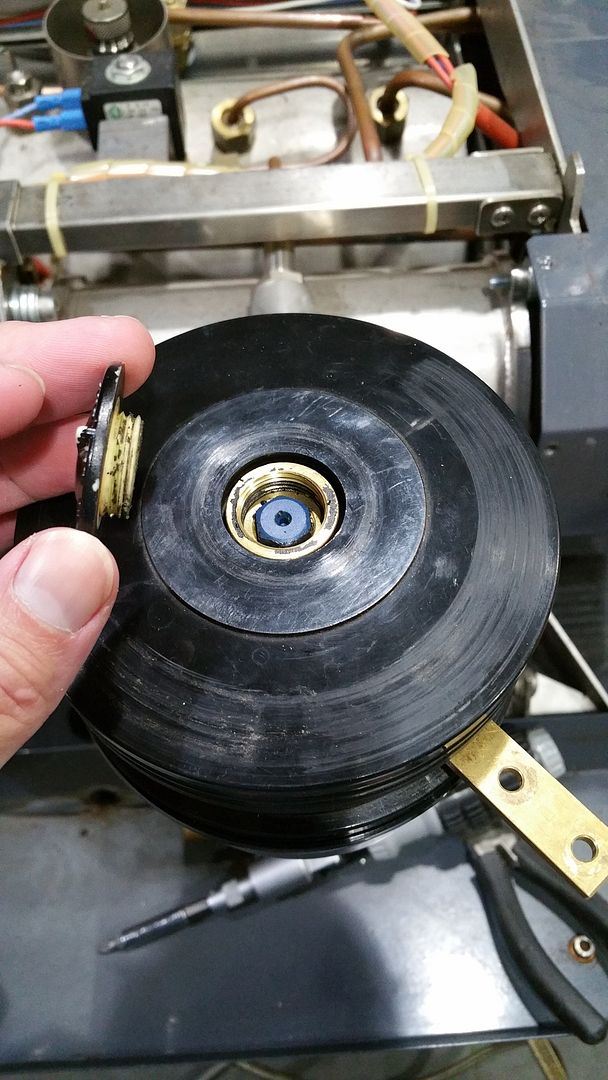 Ok, that was when I decided I may have been in over my head. I looked for a serial number before giving La Marzocco a call.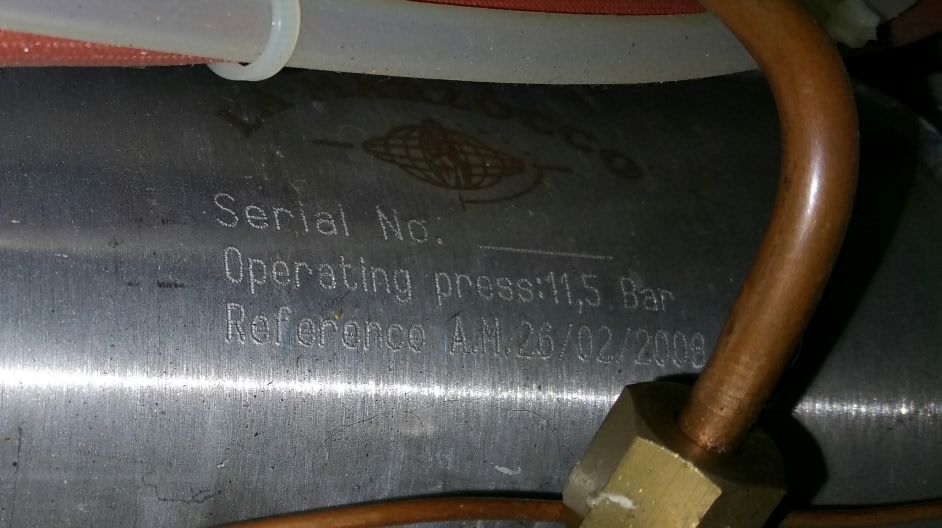 Well that's weird. No serial number anywhere. Just blanks on several spots in the machine and boilers. What the hell?
I decided to just fire her up and hope for the best. Fingers crossed.
I lucked out. No leaks anywhere. Electronics are functional. Even the gaskets look brand new. I was dumbfounded. So after looking the machine over completely and rebuilding the manual paddles and valves, I got to work on the aesthetics. This was definitely the most frustrating part. Even though getting the portafilter handles and knobs in wood was easy enough, nobody was willing to even attempt the side panels and group caps. I did contact Dan Specht of Specht Design since he does amazing stuff and he was my last hope. He said he would love to work on my pieces so I sent off one set of the group caps to him 3 weeks ago. No word yet. It's fine, I'm sure he's quite busy with the inauguration of his new company. I decided to take matters into my own hands. Literally.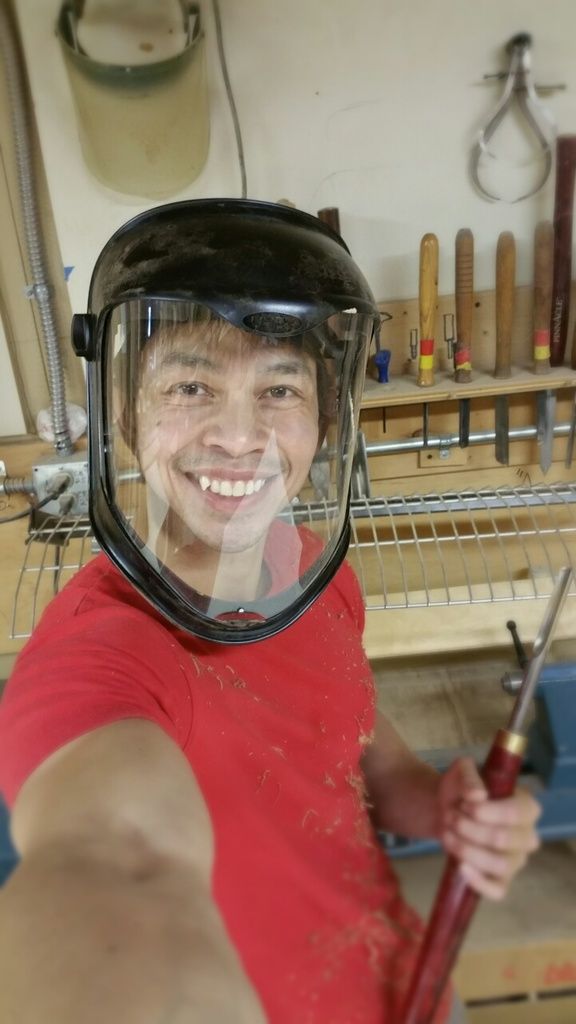 I joined a local wood shop and taught myself how to turn on a lathe amongst other woodworking skill set staples. I was able to be proficient enough to produce a few prototypes of the group caps for myself and my friends. I'm still playing around with a few designs, but right now the longevity of the wooden adornments in a high heat environment like the group is what I'm focused on at the moment. The caps I have on my machine are temporary for now and may be swapped out if they crack or get deformed in the near future.
I also stripped off all the panels to prep for a new powder coat. Muted gray was not my thing. This process was probably the most difficult and time consuming. Some panels were not meant to be taken off again.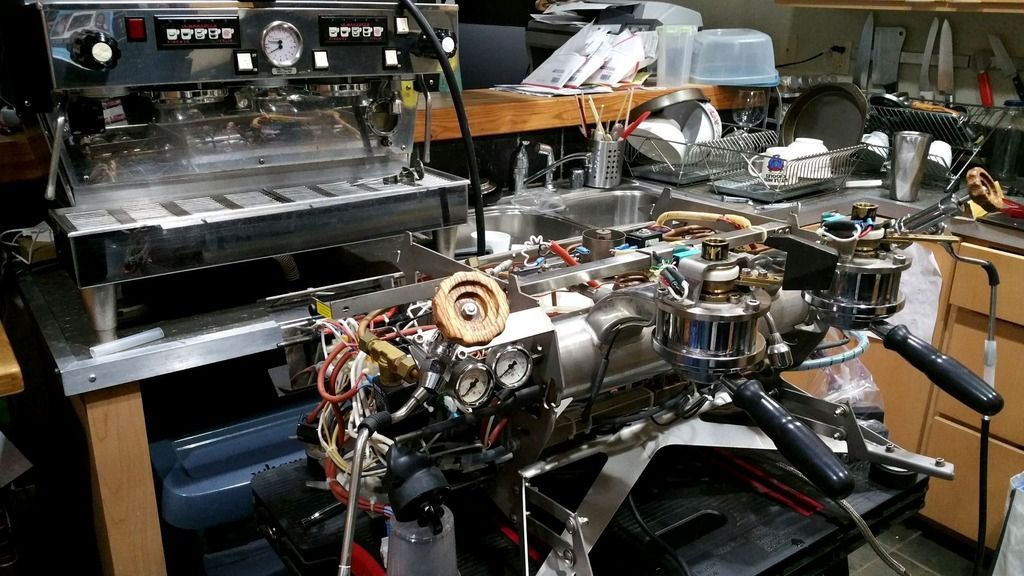 I took my panels to a local powdercoat company called Seattle Powdercoat (naturally). They were highly recommended since they were the only outfit in town that will chemically strip the paint off the panels instead of sandblasting them which will definitely cause some warping. They did a wonderful job.
Since I was pulling out all the stops, I decided to go real crazy. Strada mod for both groups because why the hell not.
I did balk at the price for each Ryton Valve shaft. I decided to get the ones I already had machined by a friend of mine to save myself almost $500usd.
And fast forward to yesterday.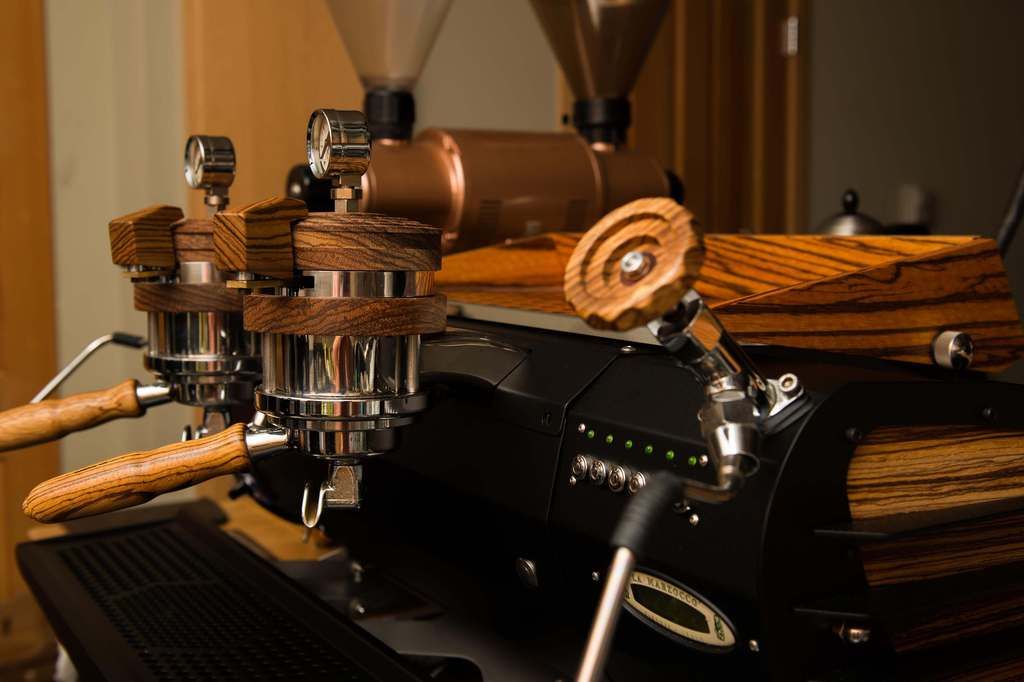 I have a few more photos to share of the completed machine, so stay tuned. Thanks for reading up until now though. I hope you enjoyed my story. Sharing my experience is the least I could do for all the help this forum and its members have given me these past few months.
Cheers.
Sebastian