Hi there Folks,
Today I picked up a Brasilia Action Lady for nicks, nada, zip. 1998 model. It has done very little work, by very little, I mean sweet Fanny Adams.
There is a catch or two. No steam wand, no filter holder or filters. Plus the big one, the pump wont shut off.
I powered it up, filled resevoir with water, pressed on/off, pump pulled well, heated up well, water wand and group worked well. just wouldnt stop pumping, and little black box thats usually fitted under got a real hotspot in the short run I did.
So I shut it down and consulted the interwebs and now I writing this to all of you. see pics attached, sorry for crappy phone quality, blame Samsung!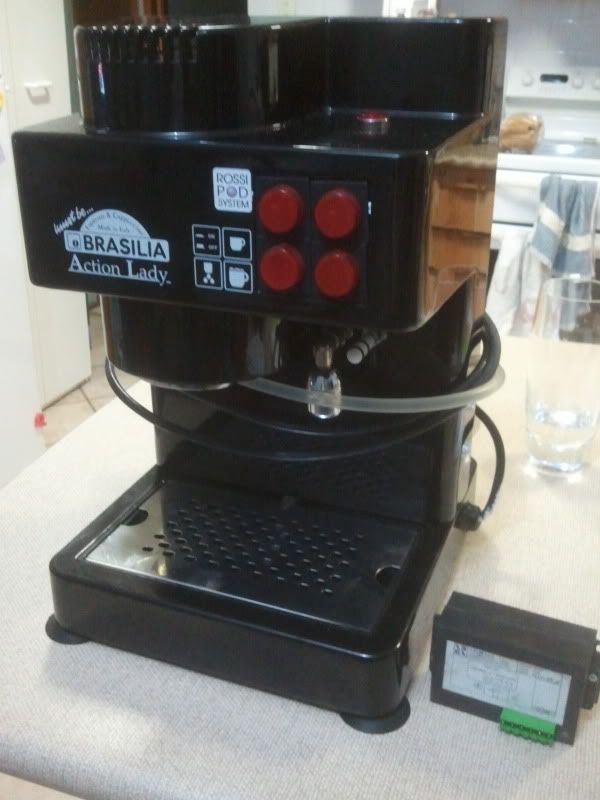 SO if anyone is feeeling generous and wants to send over a steam wand, and maybe a single and/or double filter, filter holder even if the handle is Kaput.
Cheers
Nashy