If you want to see something really unique, then check out this sneak peek at what we have going on at Aroma this weekend at the Rocks in Sydney......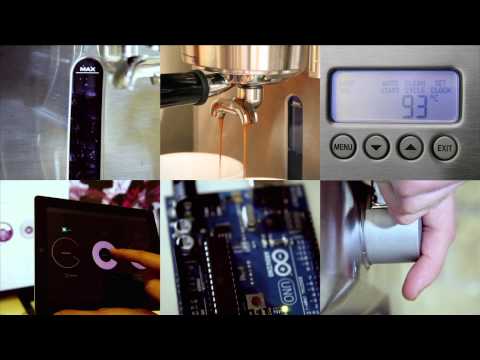 We've got a live feed from the micro-controller delivering data via laptop and fed into a piece of code that creates unique, one of a kind art, from how the machine is being used! It displays the data & the art on a 60" plasma & then prints the art on a coffee cup sleeve to take away and/or have it emailed to you to use as wallpaper or whatever you like!
Also have the chance to win a BES900 in your choice of colour! Stainless, Cranberry, or Black Sesame!
Hope to meet as many fellow snobs at the Rocks for a free coffee!
Cheers, Phil