Thought I'd share a project I've been wanting to work on for a while.
I've had my Silvia for about a year, and PID'd externally for most of it.
I've finally got around to:
- Adding boiler insulation
- Mounting the PID internally
- Adding a shot timer
- Adding a water light controlled via a float switch
The PID is obviously easy to do, however it is only a single setpoint so I don't have steam control. I tried, but failed to set that up. I'll have to upgrade my PID I think.
There is a reset button for the timer next to the brew switch as I couldn't work out how to wire it up correctly to have it reset automatically. The LED timer remembers where it was at, which in this case is a bit of a pain. So I flick the brew switch, the timer starts, and hit the reset button straight away. Hooked up via a 240 to 12v transformer.
The green LED is run through a float switch in the tank. It goes out when there isn't much water left in the tank. I think I might reverse this, as the light is pretty bright. It's also hooked up via a 240 to 12v transformer.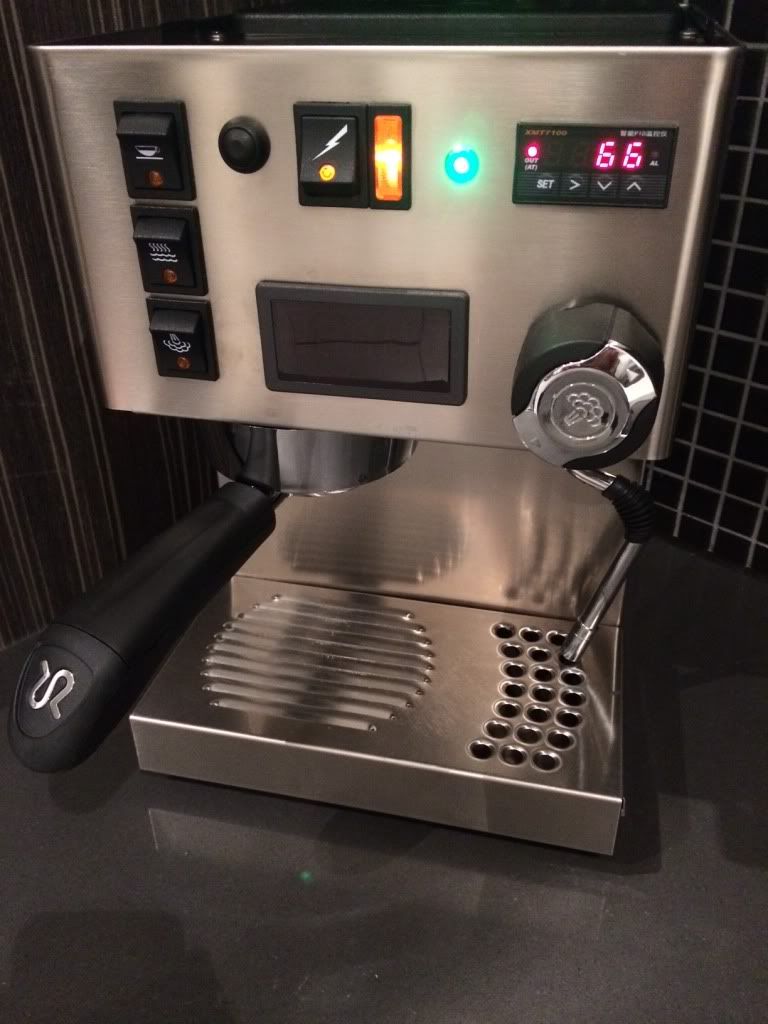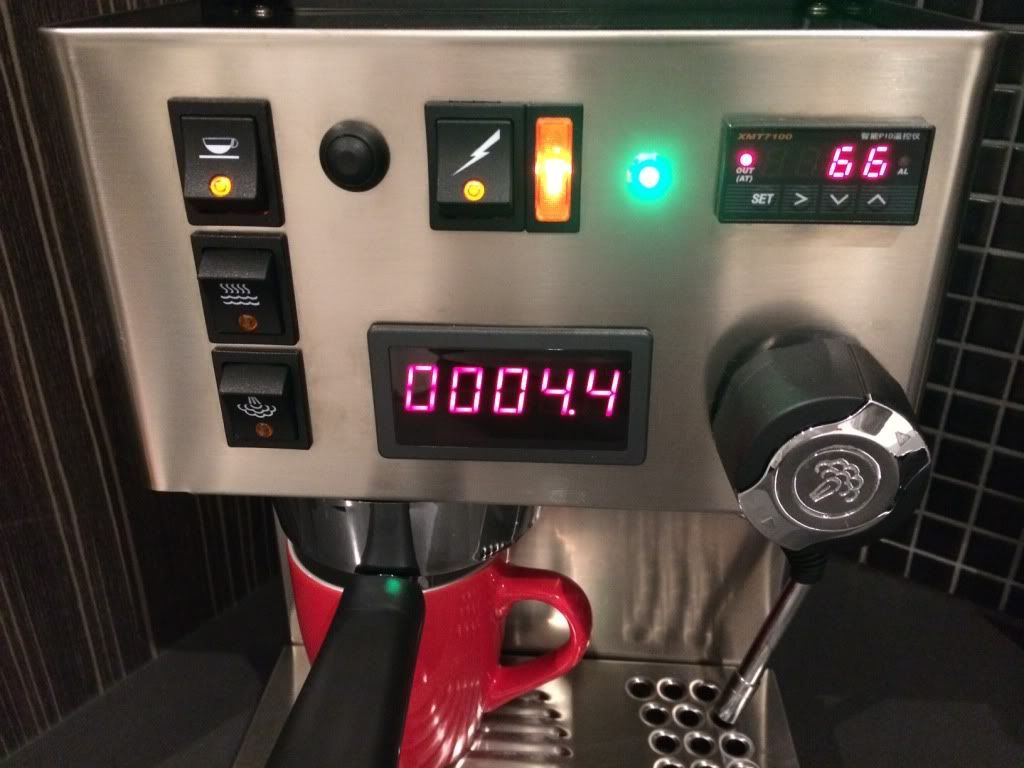 Thanks for looking!