Hi all.
I picked up an Ascaso coffee machine and grinder for a cheap buy off ebay. I couldn't find much info on this forum about them, so here is a pic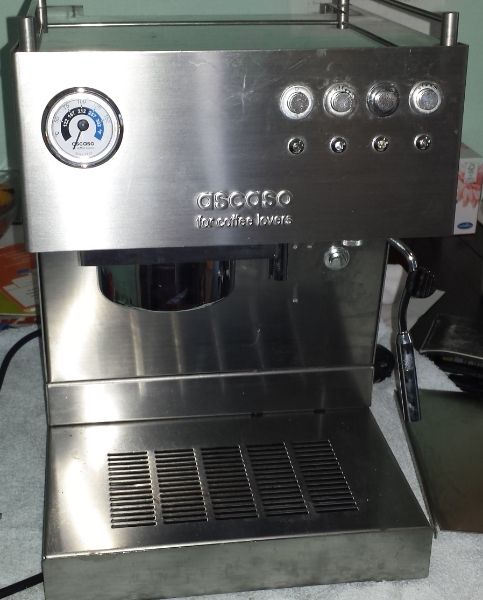 In typical style, I pulled it apart before using - to give it a good clean and check everything works ok. However, I found one of the thermostats on the steam thermoblock to have broken quick crimp tabs.
Finding a replacement is proving rather difficult, as the original is rated for 165deg WITHOUT a reset switch (as shown) - note it is the screw in type
The closest I have been able to find is 140deg without reset
MC031/140:Steam Thermostat 140
or 165 with reset (as is in the silvia)
MC032:Thermostat Resettable 165
I would prefer not to get the 165 with reset as I'm not sure how the temp on the steam thermoblock is controlled. There is another thermostat on the steam block for 100degree (I think)
I would think 165 is the right temp for a steam block, not an overtemp safety cut off...??
Any idea's, or would anyone know where to source a 165deg thermostat without reset switch? The original is from an Italian supply company called tepcon, their "2BD" series of thermostats.
any help would be greatly appreciated.
Thanks