Andy has graciously allowed me to make the following post...
I have a pending arrangement with Nuova Point to import their range of cups and saucers similar to this...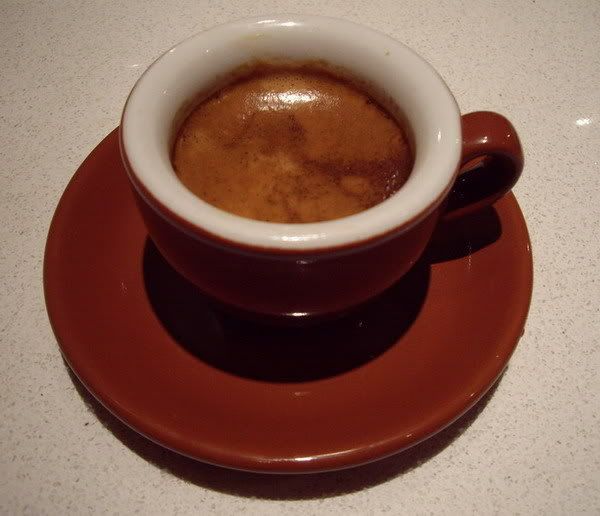 Im looking for expressions of interest at this stage to help me not only get an idea of what quantities to order, but whether to proceed at all. Initially, supplies would be strictly limited to the following range and prices ex Sydney.
Set of 6 "Sorrento" espresso cups and saucers in either brown or white for $45.00
Set of 6 "Amalfi" cappuccino cups and saucers in either brown or white for $50.00
Interested? Keep reading....it gets better! As an introductory offer to Coffee Snobs, if we can arrange a prepaid order, you will receive a 12% discount. That means a set of six espresso cups for just $39.60 or a set of six cappuccino cups for just $44.00!
Some information about the cups:
Espresso cup size: 60ml
Cappuccino cup size: 150ml
If youre a true Coffee Snob you would know that these cups are very difficult to find in Australia. Although they appear similar to ACF cups they are in fact quite different. Unlike the ACF range that is made of vitreous china and fired at 1250 degrees, the Nuova Point range is made of porcelain and fired at 1380 degrees. Porcelain is considered to be a superior form of china as it is made of more refined materials, is more durable, and well, the white is whiter. Its a bit like comparing glass to crystal.
At this stage all I ask is that you post your interest here, or send me a pm, and well see how we go!