Gday everyone,
I got my custom made tamper (58,7mm diameter):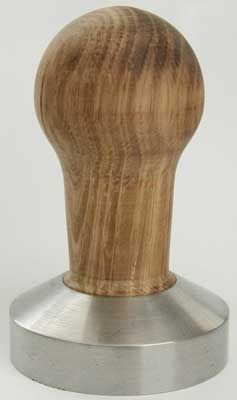 which fits my Gaggia double basket perfectly, but works worse than my Torr tamper which is slightly smaller. The new one has a flat head, not convex like the Torr and it gives express extractions, with fast blonding, spitting, and dancing cones. When I tamp with my Torr I get nice, slow ristretto like shots and when I tamp with the new custom made tamper it doesnt work:| Could someone explain me what the hell is going on?
Does anyone with a perfect fit Pullman tamper have similar problems?
Cheers,
dsc.