I have a la Pavoni P/tre 2 group semi auto
See here: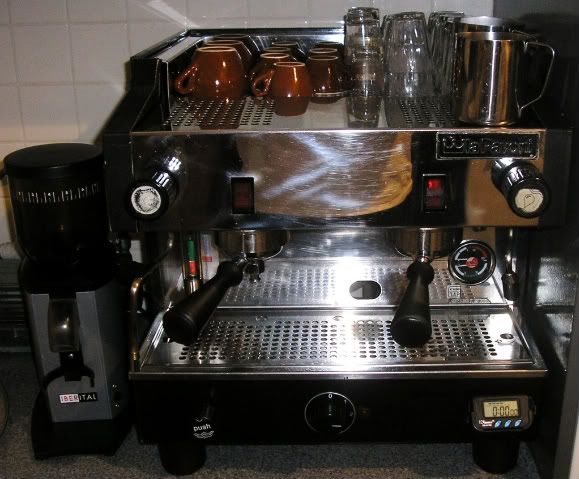 It is plumbed into a 12 lire resovoir. I was away for a few days and, well the leader of the opposition, bless her heart, let the resovoir ran dry- allowing the pump to suck air.
The bolier still had plenty of water and did not run dry- just the resovoir (or watr supply) ran dry.
Since then, she (the machine that is!!) hasnt been well.
Initially one group head operated as normal, and the other stayed cool to the touch. A day later, the same happened but with the opposite group heads (ie the previously cool GH heated, & the previous hot did not). Now both group heads are staying cool.
The boiler is working as normal, I have the usual steam and water temp. The pipes coming from the boiler to the group heads are hot, the pipes running from the group heads down under and behind the boiler are not. Everything seems fine except there is no heat transfer from the bolier to the group heads them selves.
On inspection I did notice a very slight leak (accompanied by a hissing tick sound) from the 2 bottom nuts of the boiler, one of which has developed quite a bit of corrosion.
See here:
As you can see, shes seen better days, but Im very attached to her and would rather not part with the bucks needed for a replacement.
Can anyone shed any light on what the problem maybe and whether its worth fixing?