This is a great grinder. No doubt about it.
But the hopper on this grinder catches almost as many grinds as it let through. Annoying.
So I went all out and replaced it with my highly expensive mod.
i.e. a plastic Coke bottle cut to replicate a hopper.
pictures tell the story so here it is ..........
You must put a reasonably tight fitting lid over the top or else youll be sprayed with coffee grinds
And you need to be able to remove the lid easily so you can scoop out the grinds left in the chute.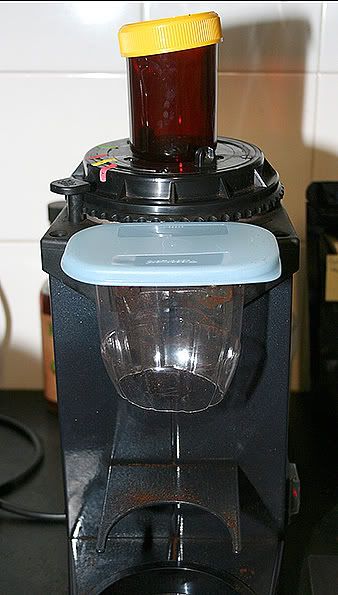 front top view. the photo really shows up the grinds left behind, even after the mod. you can only see all those grinds when lit up with the camera flash. A tap on the very flexible plastic and the grinds fall easily into the portafiler or whatever you have to catch the grinds.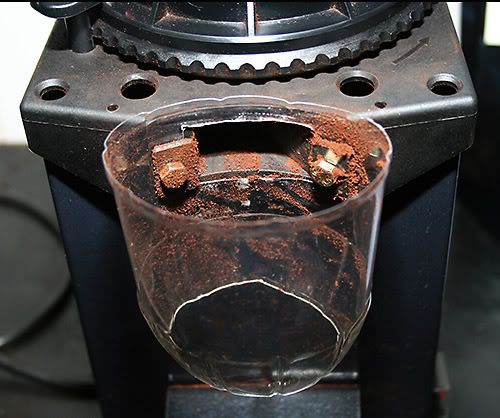 A front on view.
Obviously the portafiler has to be put up hard against the bottom of the hopper or grinds will go everywhere.
Simple but effective.
Belinda