I like to keep a max of only about 100g of beans in my hopper. I've seen others making tubular hoppers and while I was having a glass of water the other day I realised I was looking at my new hopper.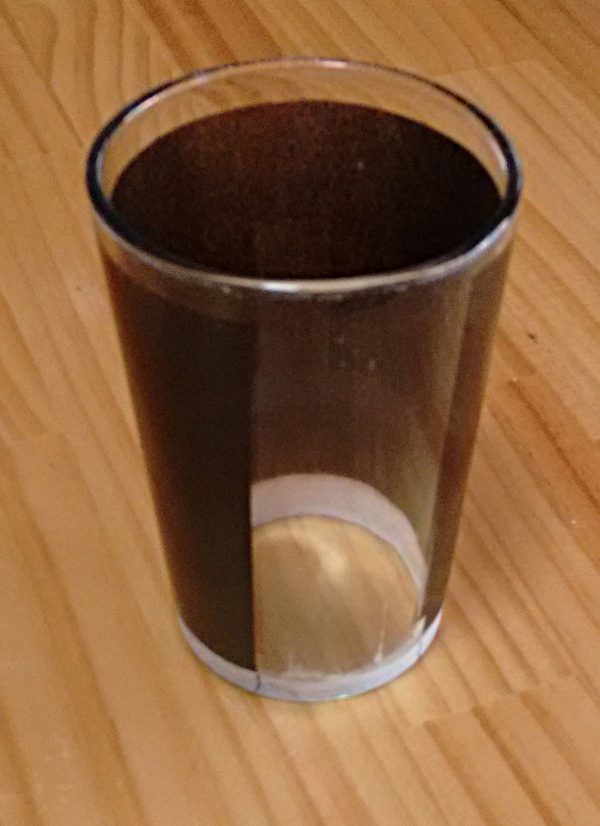 Yes, it's a drinking glass with
>the bottom cut off (you can do anything with a Dremel)
>the bottom edge ground lightly, as the diameter was about 0.5mm too big (again, with a Dremel)
>the outside spray painted to reduce the effects of sunlight through my window.
Here it is on the machine: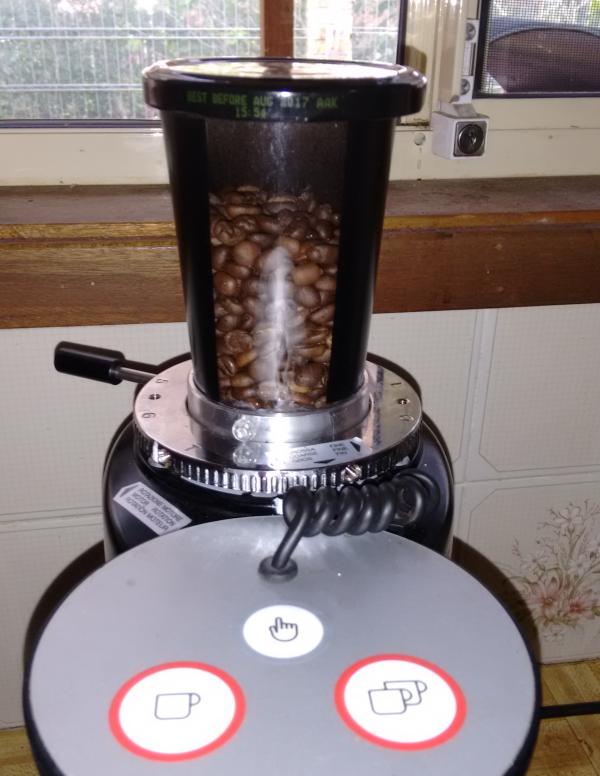 Gonzo