Ive been researching roasters for quite some time and finally settled on a roaster that should satisfy the upgraditis bug - a Diedrich Infra Red 3kg Floor Mounted Roaster. Its here in Sydney and will be coming home in a couple of weeks but cant wait to share...
A little about her/him (?)....Its built in the US and fitted with a few options - stainless steel mantle, stainless steel faceplate, stainless steel hopper chute and stainless steel cooling bin along with the optional agitator assembly in the cooling bin. CE technology that supports environmental controls and safety features beyond European standards is also added, as is a map light over the sample trowel, to check the colour of the roast or in case I get lost. ;D
Diedrich roasters are unconventional - they have the lowest emissions of toxic wastes of any roaster Im aware of, and also very fuel efficient; the drum and all welds, etc. that could come into contact with the beans are made of high carbon steel; infra red assemblies are mounted around the top of the drum and increase fuel-burning efficiency and radiate heat in the same way outdoor cafe heaters work; fresh air is forced over and through a series of heat exchangers rather than open flames before flowing through the drum, and the whole roaster is very shiny and expensive! :
Some pics..
Full view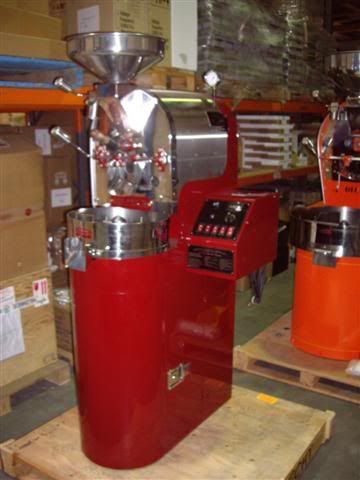 A close up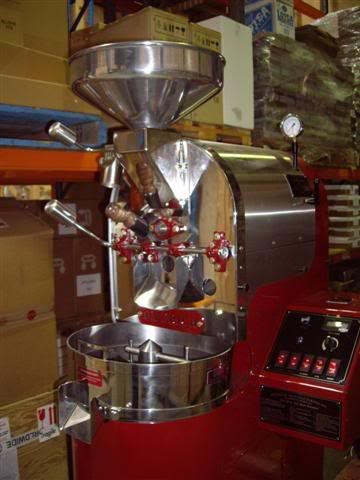 The control panel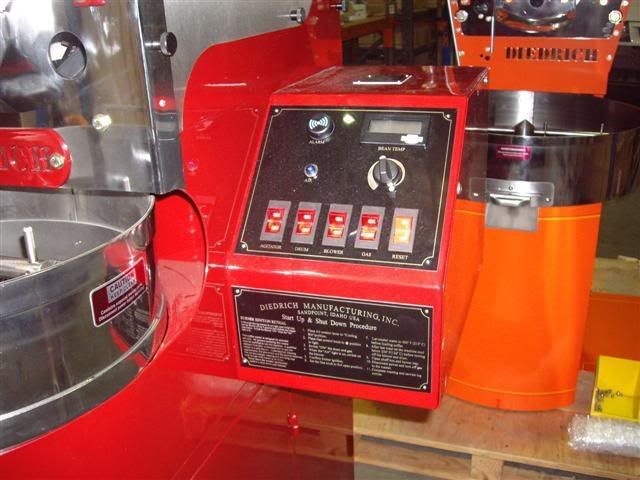 Behind the controls
Rear view without cover