Hi All, I am moving to the US and due to the different voltage am having to part with my current setup. Id prefer local pickup on these as I dont have a lot of time to organise postage. If not sold in a week I will open it up to postage orders at the purchasers cost.
Apologies if the pictures could be better.
Giotto Premium Plus: Purchased around May 2010, typical use has been one coffee a day through the week and 4 or so on a weekend. Comes with original box & packing, manual, two portafillers, singe & double matching baskets + a double synesso basket, generic tamper, two milk jugs (500ml & 200ml) & knock box. Machine has normal scratches to the drip tray/top from glassware.
$1900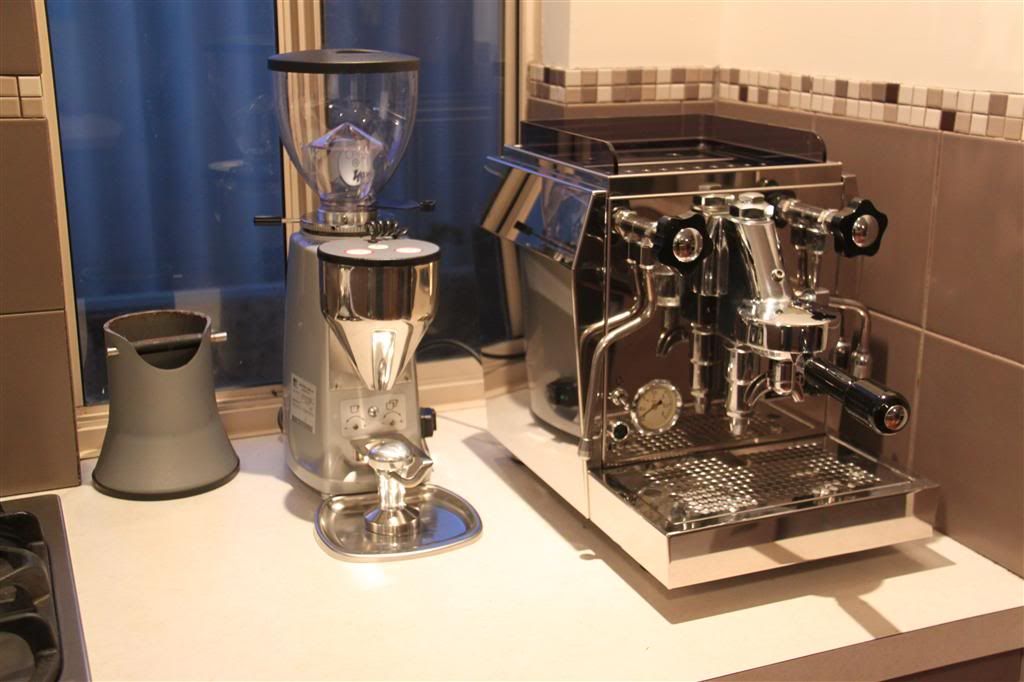 Mazzer Mini-E: purchased around the same time, estimate that it would not have done more than 30kg in total.
$750