So its with sadness that I let this machine go... a two group lever is just not something i can have in my small apartment kitchen, living with two other people, despite having always said that it would be my absolute ultimate machine
So heres the story:
- Both groups rebuilt by Sydney Espresso Services in Brookvale (disassembled, seals and spring replaced, regreased)
- 14L Boiler
- Built in 82
- 2500w element
- Almost perfect condition, just a couple of small cosmetic imperfections, and absolutely perfect condition mechanically (check out the boiler photo!!)
- For the purchaser only, im willing to take apart the groups to show you that they have in fact been rebuilt, and that the bores are flawless.
I encourage anyone interested to come around and have a play with it, ill leave it plumbed and plugged in for another week or so. If not sold here, it will go on ebay for the same amount. If not sold on eBay, it will go into my garage until i move to a bigger place.
This would really ad a unique aspect to a cafe and make it stand out from the endless la marzoccos and wegas around. Its quite a novelty watching a barista on a commercial lever
Ideally id like to sell it locally for two reasons: I want the buyer to come and look at it first so they know what theyre getting and secondly, id rather not ship it to avoid damage. However, if it isnt sold locally, i will throw it out to the interstaters and for shipping i will take the group levers off, and build a shipping crate for it as i would be very sad if it got damaged.
Inspection/Pickup is from Northbridge, NSW (near North Sydney)
Price is $3800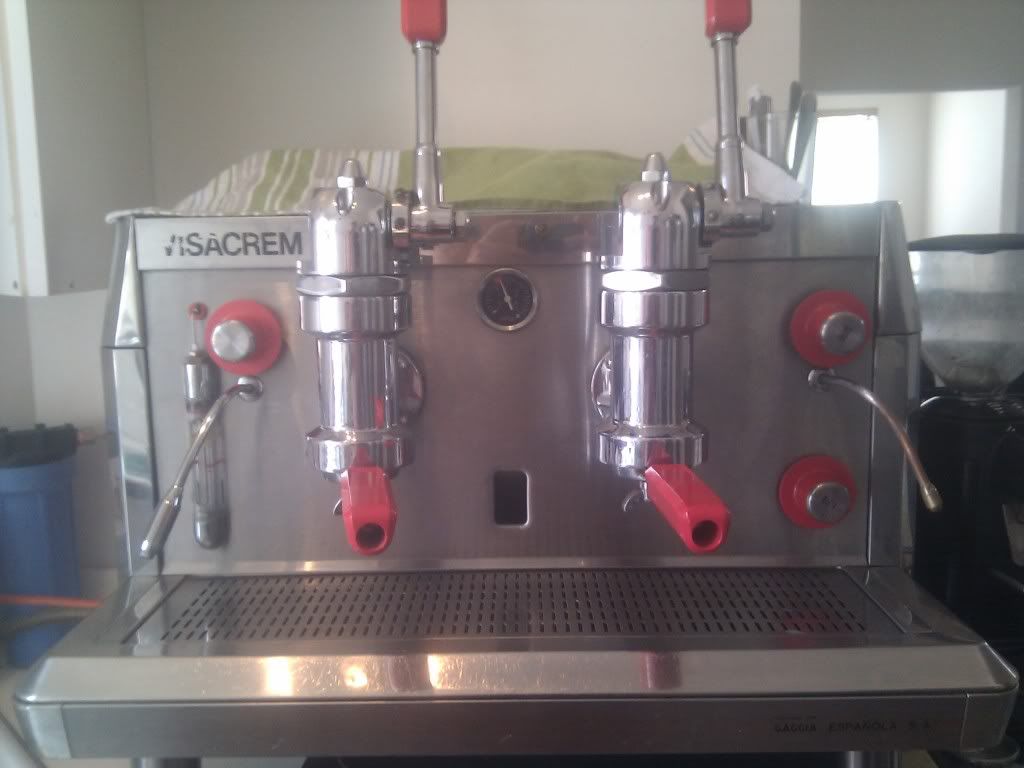 And a short video...
http://youtu.be/p2xNWIgqr_w