Hey guys,
Since my good old upgrade, I now have my old machine to sell along with the grinder that came with the machine I bought.
The Isomac Giada I bought secondhand in March last year and since then it has made approx 2 coffees each day. It has been extremely well looked after in the time I have owned it and am fussy about the equipment. It does have a slight leak in the steam wand but it doesn't affect the machine at all and should be an easy fix. Also the machine will come with a spare shower screen and a new group head gasket. These were bought from the USA and shipped over. It comes with single and double baskets, and 1 portafilter.
The iberital challenger is the stainless model and is approx 2 years old according to the old owner, however, they own a cafe and say he hadn't really used the machine that I bought or the grinder for about the previous 6-12 months. It appears in good condtion.
Lastly, I have a 53mm Di Bartoli professional tamper that I have only had for about 6 months. It fits the Isomac really well and only has a couple of little marks on the stainless base.
I also have a small black knock box and some milk jugs that I will throw in if the buyer wants them and buys the whole package!
Would prefer local (Tasmanian) pick-up and can then demonstrate the machine, but could probably ship at least the machine if needed?
Items are located in Hobart, Tasmania
Prices if sold separetley:
$300 for the Isomac
$230 for the Grinder
$40 for the tamper
Price if sold all as a package: $500
Contact number: 0.4.3.8.3.6.8.0.5.8
Contact via PM on here on call.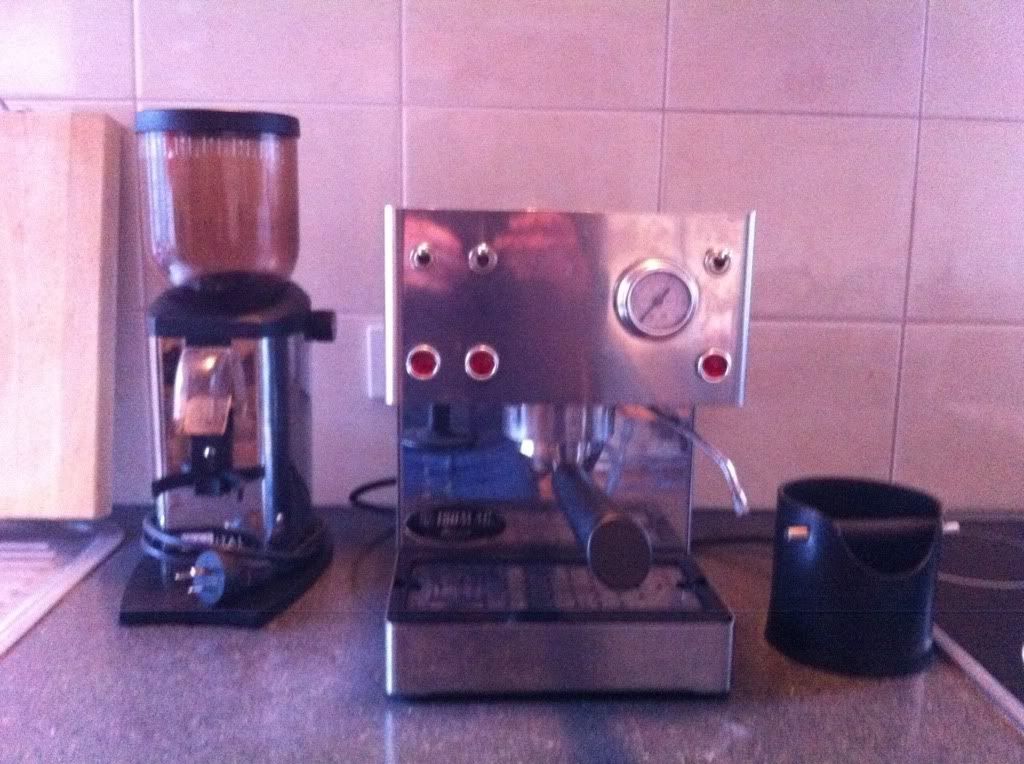 Sorry for the poor quality iphone pics, can send better quality ones for people who are interested!
Cheers,
Damo