Hi everyone,
I am selling an Isomac Tea Due espresso machine.
History:
I bought this machine in early 2013 from the first owner that had it for around 8 months. Hence, the machine is under 2 years old. It was last serviced in late Oct 2013 and the control board was replaced under warranty. It works beautifully. I only make about 5 double shots every week so it's not done alot. Machine has been meticuliously cared for. Has water softener in water tank and cleaned and descaled on regular basis.
Reason for sale: I have just upgraded to another HX machine with PID.
Condition:
Machine is in excellent condition with usual marks on drip tray and cup warmer top. I have tried to take photos but they are hardly visible.
Price:
$900 + postage (Included 2 portafilters, and single/double baskets as pictured)
Location: Mount Gravatt, Brisbane
Great way to get into the e61 heat exchange machine for under $1k.
Note:
I have to add that before the machine was cleaned and put aside, I realised that on my last few shots, some water was forming on the big nut on top of the group heat. Pressure is not affected at all and the shot is consistent. It may just be a seal that needs to be replaced or the nut tightened. I do not have a spanner that would fit this nut, hence I left it as it is as it was not affecting the performance of the machine.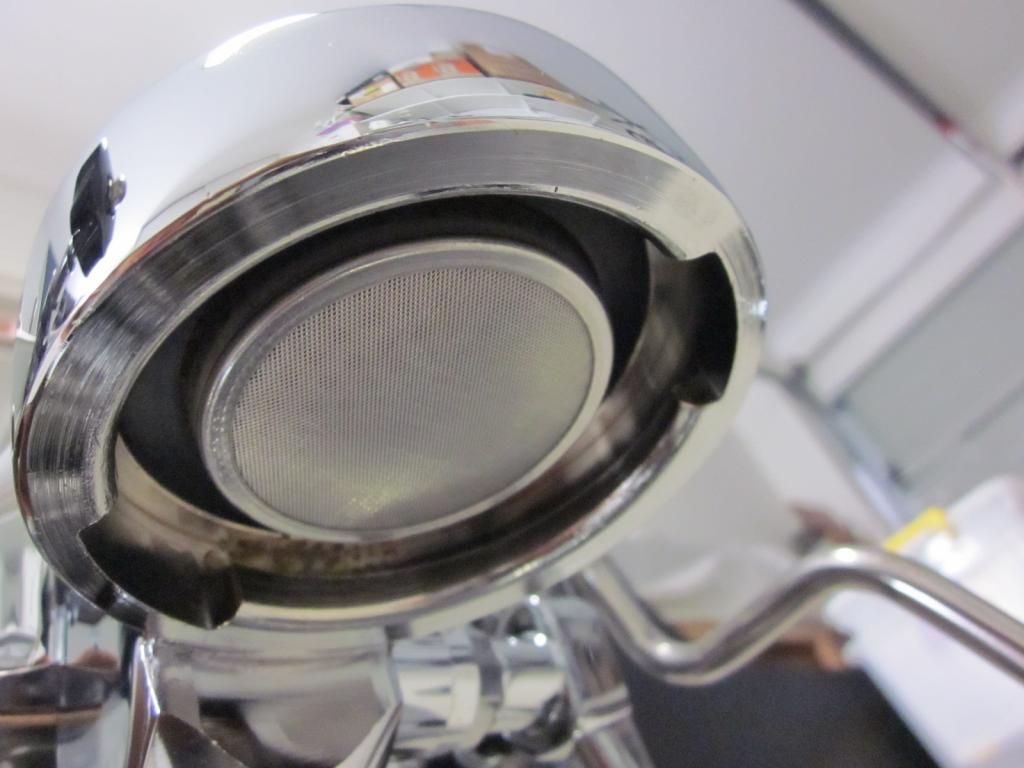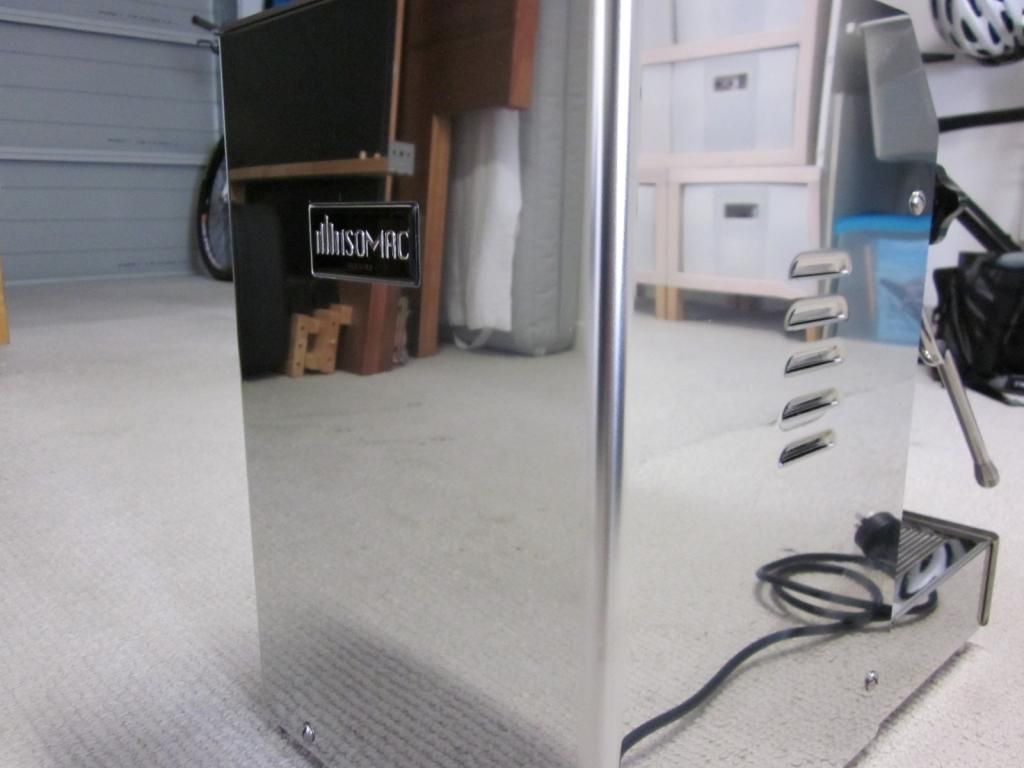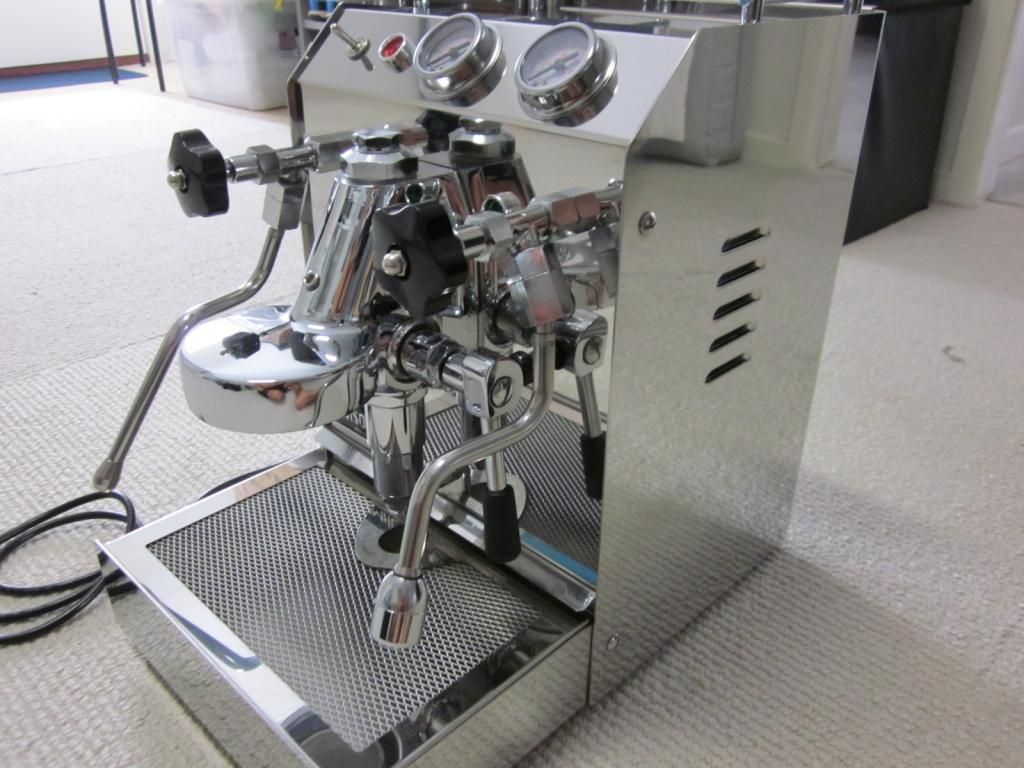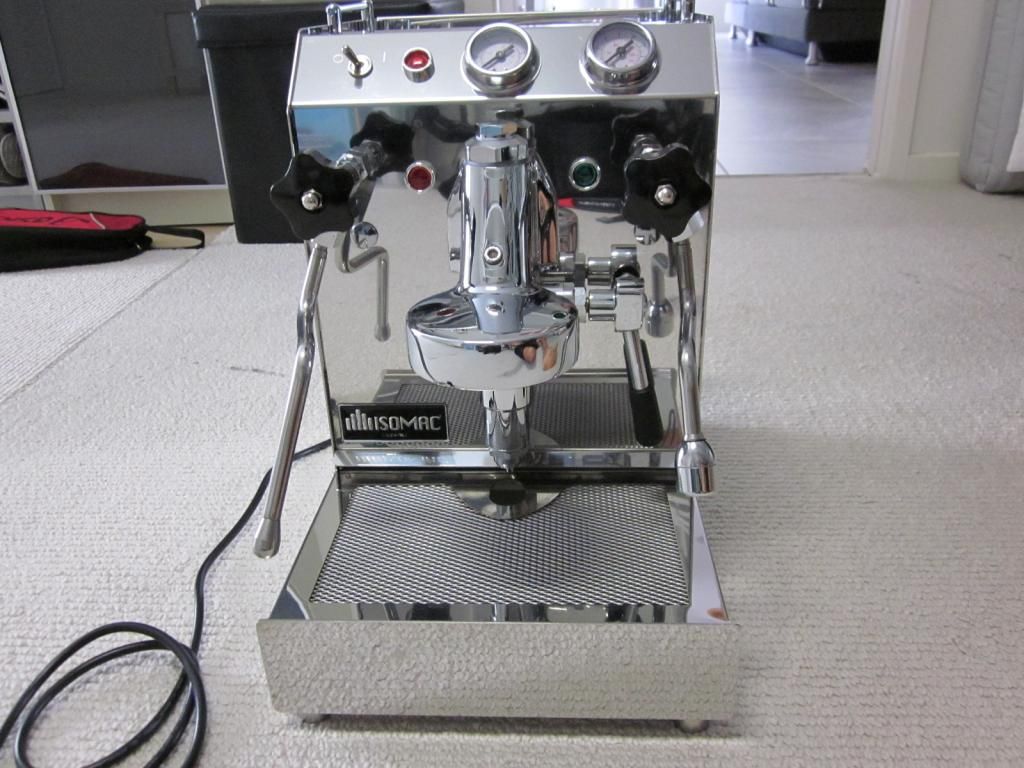 Please PM me if you have any questions.
Cheers
Norman