Home Coffee Roaster Competition 2016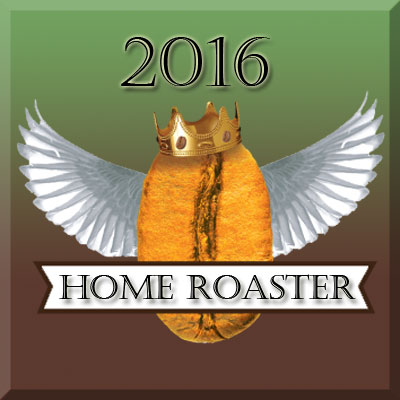 Available now in
BeanBay
:
CoffeeSnobs - BeanBay - Green Coffee - Home Coffee Roaster Competition 2016
Entry into the 2016 Home Roaster Competition.
For the very first time the Home Roaster category will use a "control bean". All entries will receive the same green bean, coffee bags and all postage paid for entry into 3 categories (Espresso, Latte, Filter).
you will receive:
1: 2.5kg of green beans
2: 3 x entry bags with code numbers (these must be used)
3: Freight to you.
4: Express Post satchel to return your entries on the 9th Nov
5: Freight to the Port Mac. competition.
you will roast and return:
300g - Espresso
300g - Cafe Latte
300g - Filter
The beans will be judged anonymously by coffee industry professionals at the Golden Bean Roasting competition in Port Macquarie on the 16th, 17th and 18th of November 2016 and the winners of each category will be announced on the night of the 19th.
Entries need to be posted back on the 9th of November so they arrive here on the 10th and 11th to ensure they make it into the judging. You can enter more than once. Any substitution beans will void all your entries. Late returns will not be judged. Zipper bags should be taped at the top if you can't heat seal them.
Have fun and good luck!